James Edward Bagshaw for 
Saint Laurent
By establishing The Music Project for Saint Laurent, Hedi Slimane definitely added some edge to the brand.
By now, it is a sure thing to say that Hedi Slimane is fond of rock stars and Chico-trash artists. With the Saint Laurent Music Project, he has featured many well known singers and musicians, such as Courtney Love, Daft Punk, Kim Gordon (Sonic Youth), the legendary Marianne Faithfull, etc. His latest addition is James Edward Bagshaw; singer of The Temples and young Robert Plant look-a-like. Looking at the camera with empty eyes and a sexy pout, the English singer certainly has the right style and overall vibe to be a part of the campaign. Additional black and white pictures of the photo shoot will be included in Slimane's upcoming book Sonic.
Here is a preview of the shoot: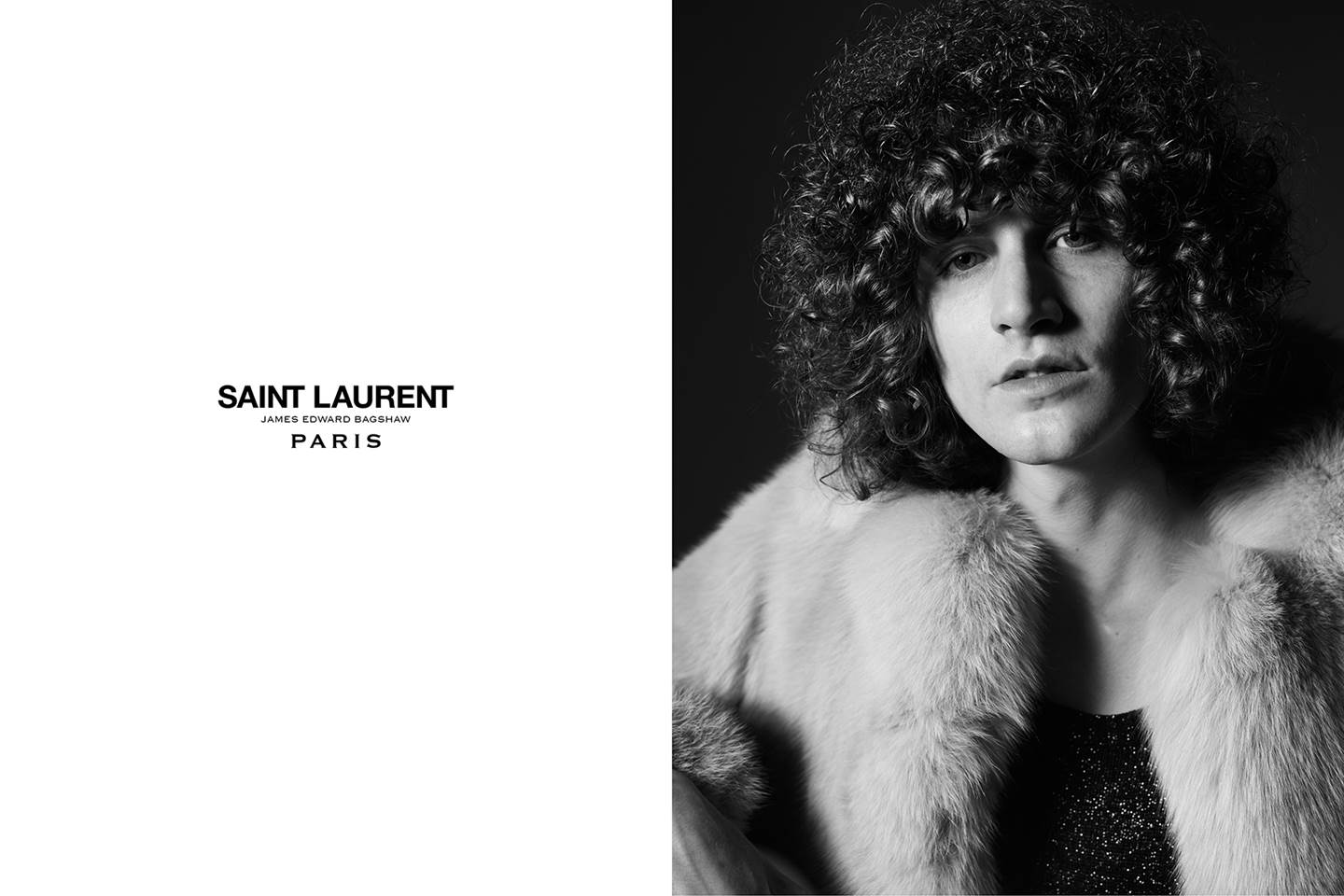 See more on Slimane's website: www.hedislimane.com/diary
All pictures from Hedi Slimane's website
Written on: June 30, 2014