Top 5 luxurious living spaces
These beautiful homes will make your jaw drop, repeatedly.
1. The Chameleon Villa
This gorgeous modern home located in Mallorca, Spain is perched atop a hill overseeing Son Vida. The design blends minimalist architecture with the decor of a high end night club. The Villa has 3 living quarters, the main home, a fitness centre, and a guest house. Complete with its own helicopter pad and outdoor spa/pool, the Chameleon Villa space is a dream for anyone who appreciates elegance and finesse.
2. The Palace of Versailles
No, we are not talking about the royal château located in France, we are talking about the one in Florida. Just the size of the place is ridiculous, it has 30 bedrooms and 23 bathrooms. It features a roller skating arena, 3 olympic sized pools, a 20 car garage, a ball room, theatre room, 2 tennis courts, a full royal garden, multiple waterfalls, a boat house, a tea house and much more. No expense was spared when building this palace, it's truly fit for a king.
3. The Manalapan Residence
This might just be the ultimate beach house. The ocean facing residence stands 3 storeys tall and boasts 14 bedrooms and 32 bathrooms. The Manalapan has a movie theatre, tennis court, a go kart track, a shark tank, a gym and a wet bar. Also, it has a casino, just incase you need to gamble more of that money.
4. The Antilla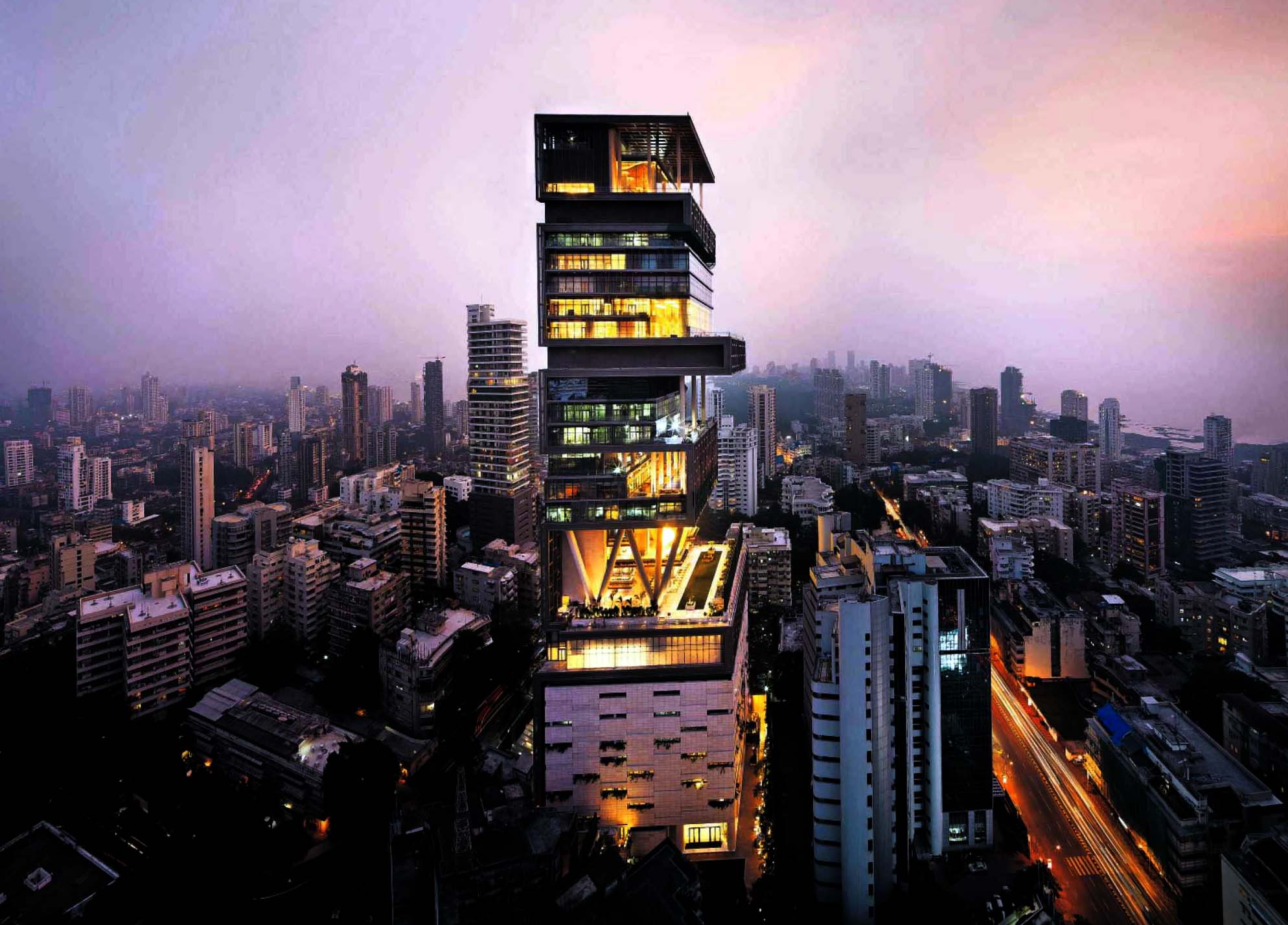 The Antilla is the most expensive house ever built, costing over $1 Billion, now that is impressive. Located in Mumbai, the skyscraper home stands 27 storeys high, with every floor using different materials and unique specifications. It has a 6 level parking garage, 3 helicopter pads and requires upwards of 500 staff members to maintain it. The staircases have silver railings, and the ceilings have crystal chandeliers. There is a grand ballroom, multiple entertainment centres, a health centre and literally anything else you would imagine a billion dollar home to have. When it comes to luxury, The Antilla is second to none.
Written on: July 11, 2014