Breathtaking home in the  
Swiss Alps
What you see here is a beautiful home built on the cliffs of Lake Maggiore in Brissago, Switzerland. The home is made from washed concrete which blends nicely in the mountain terrain it's nestled in. The home stands 4 stories tall and is built down the cliff, with a parking garage at the top. The inside of the home follows an open concept, with large windows letting in plenty of light and a great view of the lake.
In the corner is a glass fireplace, adding a touch of elegance to the cavernous aesthetic. On the top two floors are the kitchen and living room, while the bottom floors are reserved for private rooms, bedrooms and bathrooms. Walk out onto the patio and you have a stunning view of Lake Maggiore accompanied by a lounge area and swimming pool.
The swiss alps is an incredible place to live, and this home is a testament to the swiss lifestyle, modern design, and an architectural work of art.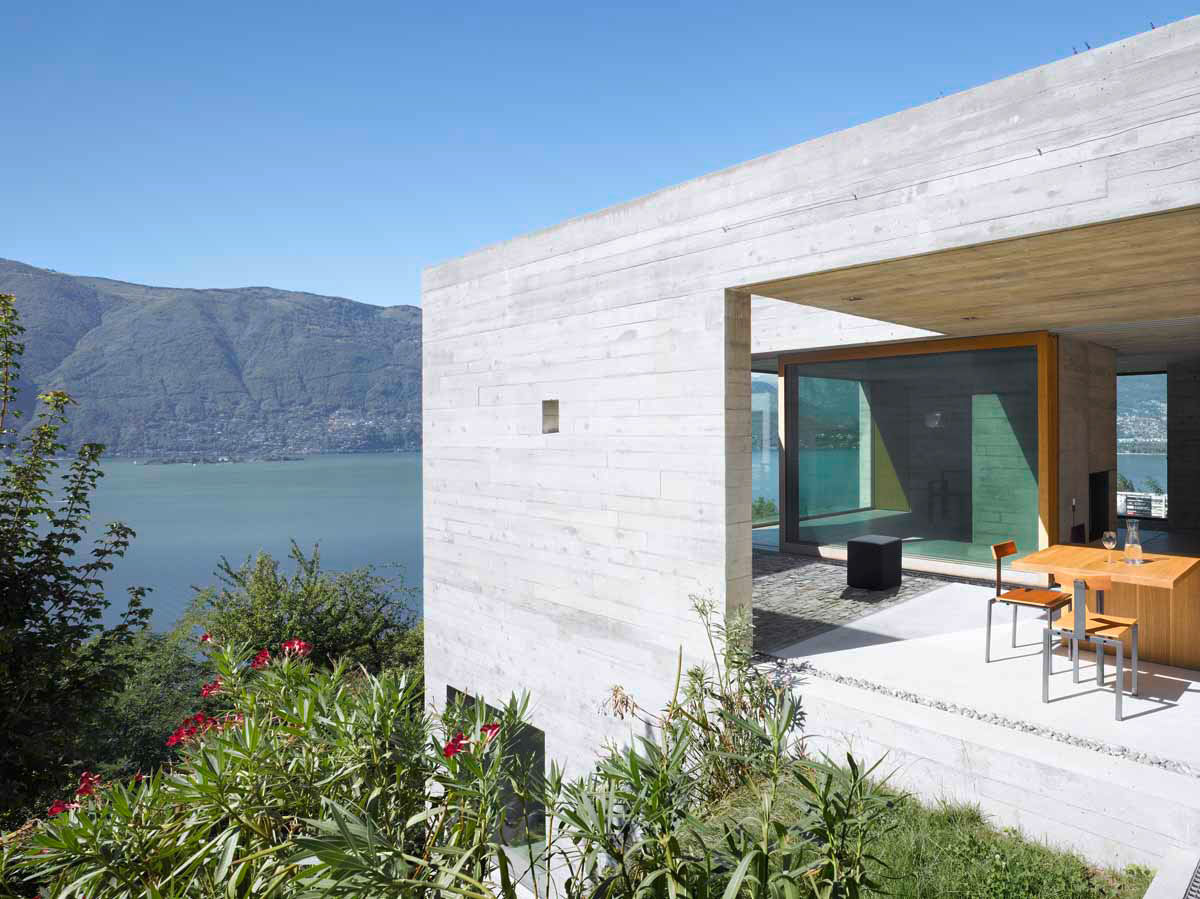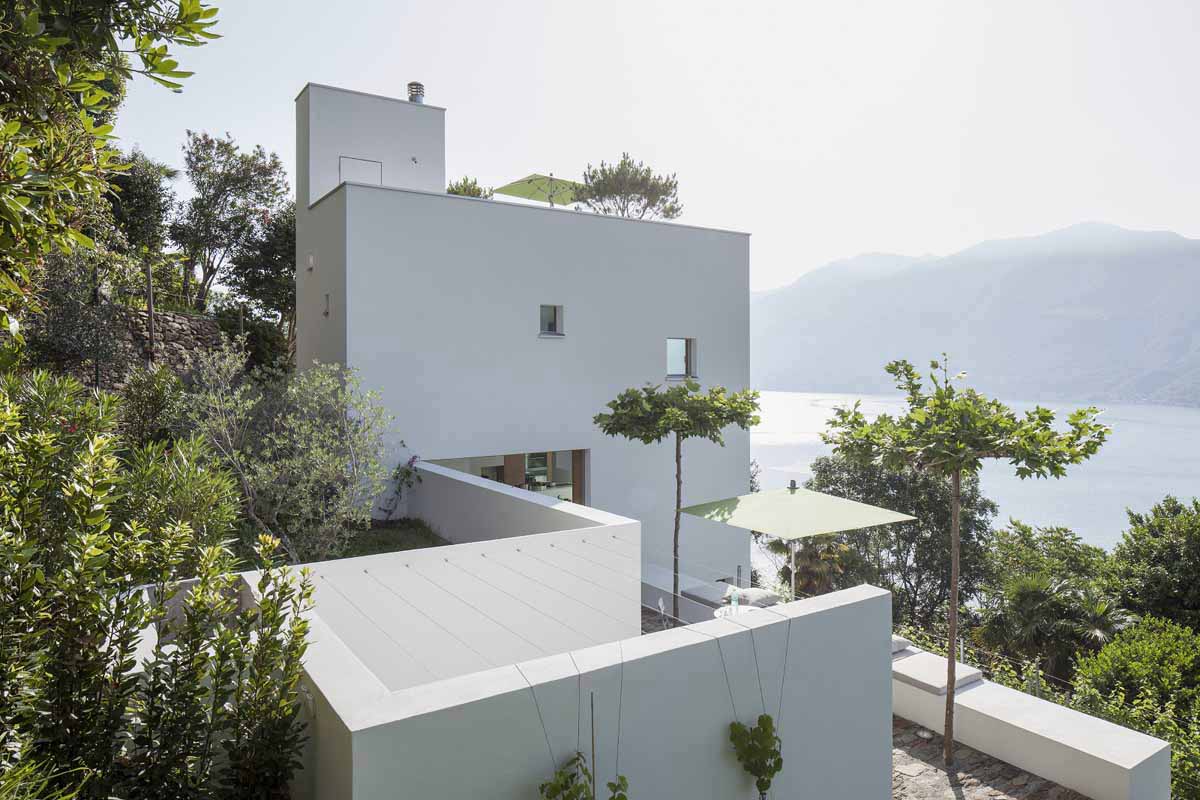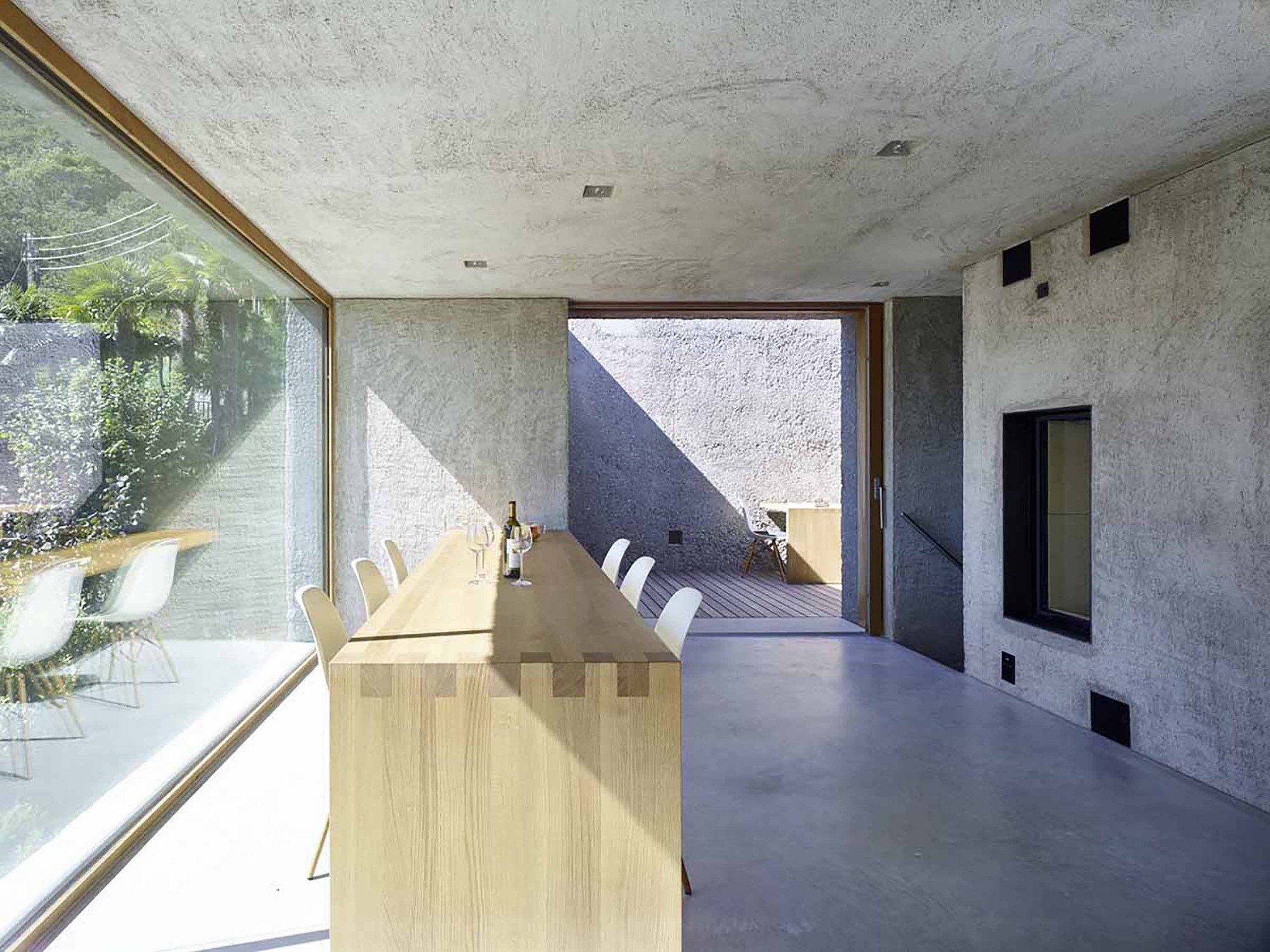 Written on: October 23, 2014