Get your tequila
GAME ON!
CASAMIGOS IS IN THE BUSINESS OF CREATING WORLD CLASS TEQUILA.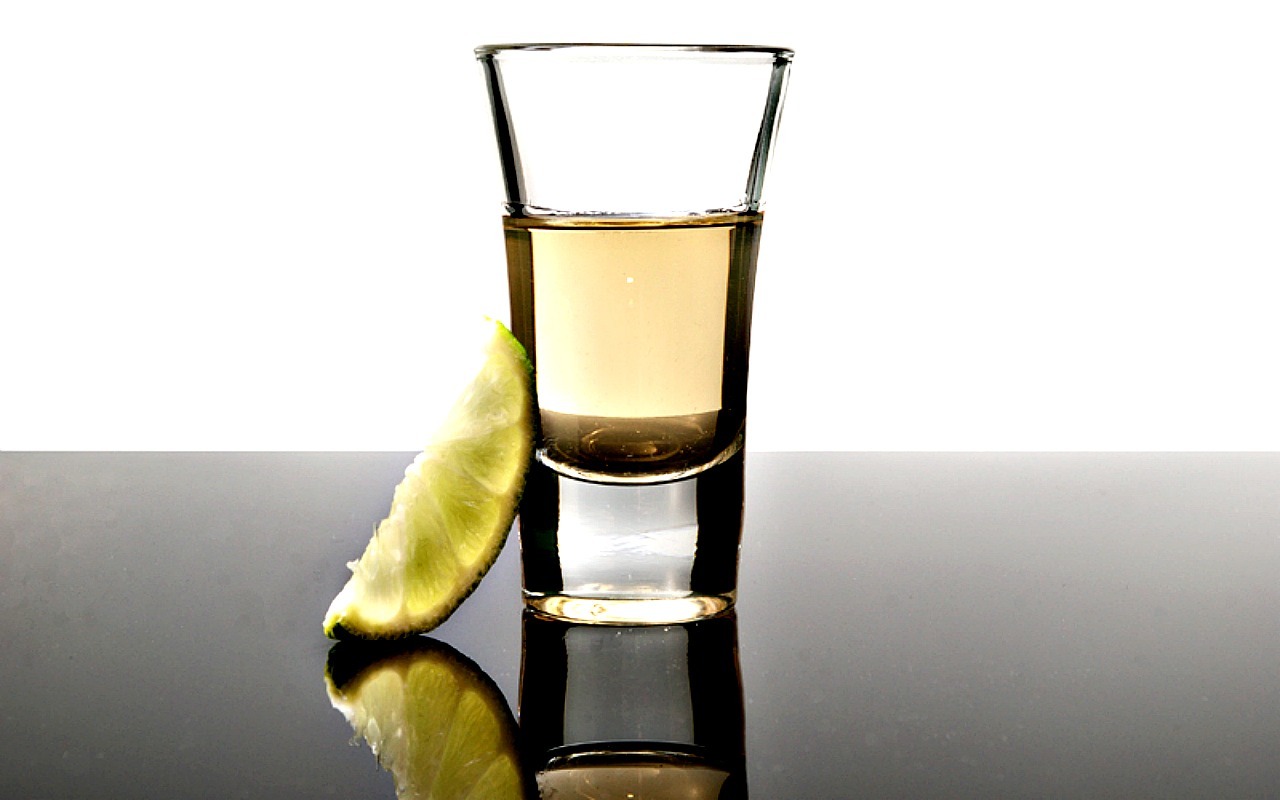 Tequila can be a great experience when it's consumed properly, and by properly we mean in moderation and in good company. Clooney's Su Casa cocktail suggests 1.5 oz of grapefruit soda and Casamigos Reposado tequila served in a tall glass with ice and a lemon, it sounds delicious. Whether you love doing shots or making cocktails, Casamigos is the best way to get any party started. If you're not feeling in the party mood, you can always enjoy the smooth taste in your own company.
Mint-Margarita
WATERMELON MINT MARGARITA
11/2 Parts Casamigos Reposado Tequila
3/4 Parts Fresh Lime Juice
4 Parts Muddled Watermelon
1/2 Part Simple Syrup
6-7 Mint Leaves
Muddle mint and watermelon, add remaining ingredients, shake, and fine strain over fresh ice. Garnish with mint sprig and lime.
Strawberry-Sparkler
STRAWBERRY BASIL MARGARITA
1 1/2 Parts Casamigos Reposado Tequila
3 to 4 Strawberries
2 to 3 Sweet Basil Leaves
3/4 Part Fresh Lime Juice
1/2 Part Simple Syrup (or a bar spoon of super fine sugar)
Balsamic Vinegar
Shake ingredients with ice then double strain and serve in a Collins glass. Top it with club soda and garnish with basil sprig and dash of balsamic.
jamaican-margarita
JAMAICAN MARGARITA
1 1/2 Parts Casamigos Blanco Tequila
3/4 Part Fresh Grapefruit Juice
1/2 Part Fresh Lime Juice
1/2 Part Simple Syrup
7-10 Drops Jamaican Jerk Bitters
Either up or on the rocks. Garnish with grapefruit twist or lime wedge.
*We recommend Bitter End Jamaican Jerk Bitters
George Clooney and his friends love tequila so much they made their own.
This premium tequila selects only the finest Blue Weber agaves grown in the Jalisco Highlands of Mexico. To ensure the tequila meets the highest standards the Reposado rests in oak barrels for 7 months and has a fermentation process of 80 hours to  deliver a flavour with hints of caramel. The Blanco rests for 2 months and has a crisp vanilla taste with a smooth finish.
Every batch of tequila is tasted by a master distiller as well as George Clooney and partner Rande Gerber to ensure it's fit for the market. Each bottle is outfitted with a clean and minimalist  label, signed by Clooney and Gerber. Casamigos is a welcome addition to the tequila market and we think it will be a big hit with those who love great quality and great tasting tequila.
Written on: April 17, 2015