The best exotic
HOTEL GETAWAYS
THE BEAUTY OF A NATURAL ENVIRONMENT INFUSED WITH INCREDIBLE DESIGN AND EVERY LUXURY  IMAGINABLE IS AN EXPERIENCE LIKE NO OTHER. THESE EXOTIC HOTELS AND DESTINATIONS AIM TO PULL YOU AWAY FROM THE STRESS AND WORRIES OF THE WORLD AND INTO A REALM OF PURE BLISS AND PLEASURE.
AVISTA RESORT – THAILAND
The Avista Resort in Phucket, Thailand rests on a gorgeous peak overlooking the beaches of southern Phucket. The resort has all the luxuries you would expect of an exotic getaway. Soothing spas guarantee you are relaxed and rejuvenated, and the dining experience, which includes French, Italian and Thai cuisine, is complimented by the breathtaking view of the city. The resort's intimate suites, exceptional service and  stunning vista's make it a perfect escape from reality.
JADE MOUNTAIN – ST.LUCIA
Jade Mountain marries the beauty of the Caribbean's natural environment with bold and modern architecture. The hotel is designed through a series of bridges, connecting you to lush infinity pools and terraces for a mesmerizing view of the beach and mountains. Jade Mountain's suites use an open concept design where bedroom, kitchen and living area blend together between stone columns to create a truly unique and awe-inspiring experience.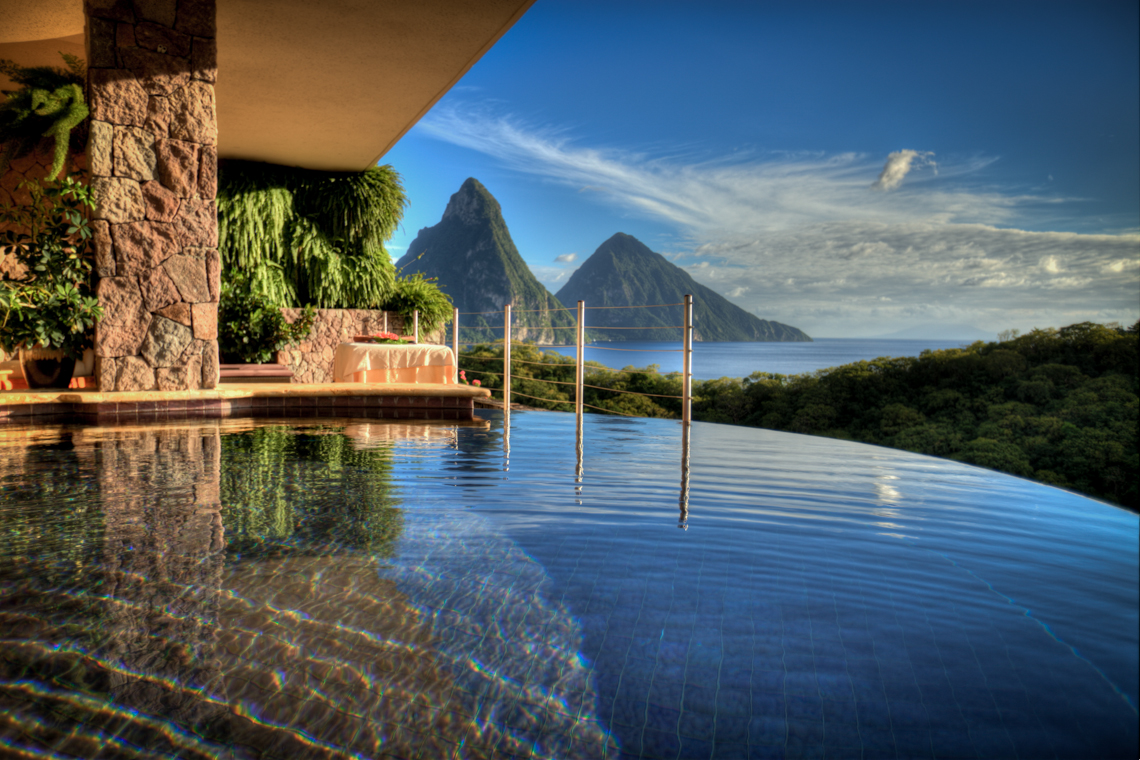 SIX SENSE HIDEAWAY – NINH VÂN BAY
Six Senses Hideaway is a secluded paradise only accessible via boat. Designed as a series of spacious wooden villas along the bay, each with their own pool, Six Senses will sweep you into a world free of stress and obligation. The teak wood cottages face the East Vietnam Sea and are designed with an elevated bedroom and open floor plan. Complete with an en-suite bathroom, a hand-crafted wooden bath tub and a 24-hour butler at your service, the Six Senses is the definitive hideaway for when you need to disappear for a little while.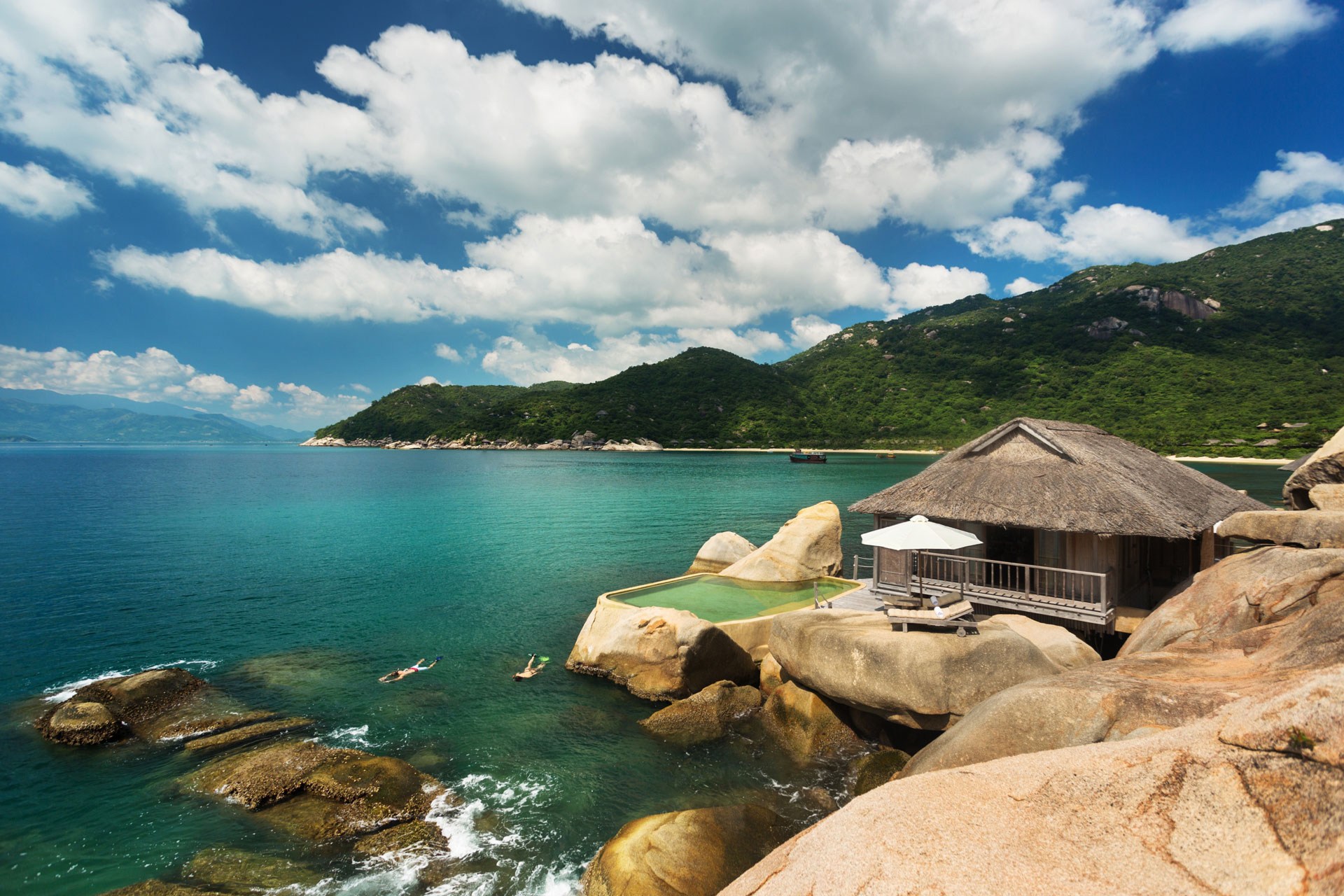 LONDOLOZI PRIVATE GAME RESERVE – SOUTH AFRICA
Africa is home to the most beautiful exotic animals in the world, and the Londolozi Private Game Reserve brings you into these majestic beast's homes. Londolozi's Game Reserve is divided into 5 luxurious types of lodges, each with exceptional african furnishings and luxury accommadations. Every suite has a beautiful wooden deck with a plunge pool overlooking the wildlife, and at night, outdoor candlelit dinners with the finest Pan-African cuisine. During the day,  expect to see Leopards and Lions on one of Londolozi's world renowned safari tours. Londolozi  is and will continue to be one of the most exceptional and breath taking experiences out there.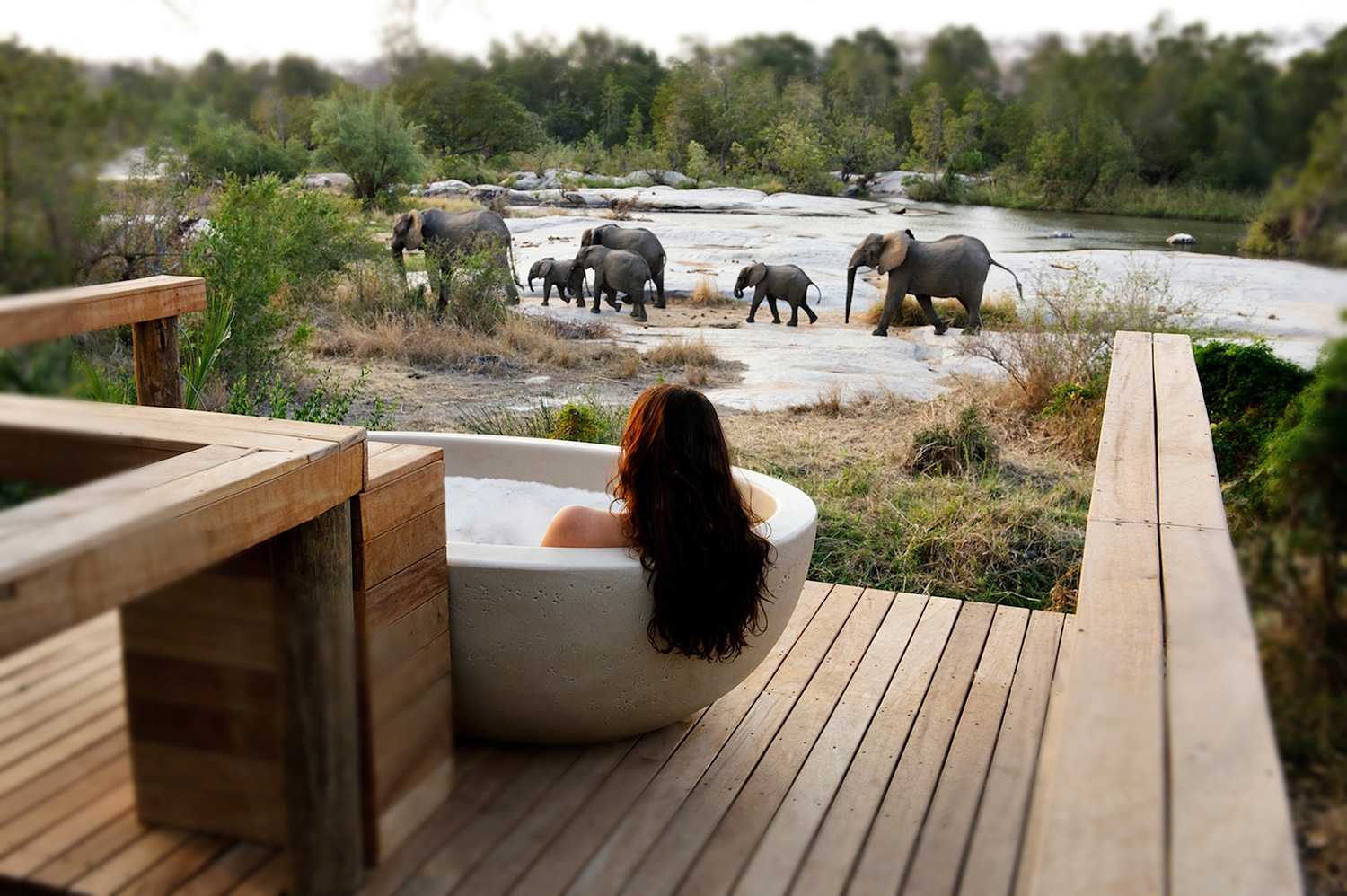 Written on: May 5, 2015