A Rising Star in
GOURMET CUISINE
LOUIS PACQUELIN BELONGS TO A NEW GENERATION OF CHEFS WITH CONTAGIOUS ENTHUSIASM AND ENERGY. AS HEAD OF RESTAURANT PANACHE AT THE AUBERGE SAINT-ANTOINE SINCE 2013, HE HAS DRAWN THE ATTENTION OF GOURMETS AND CRITICS FOR HIS DESIRE TO RETURN TO THE ROOTS OF FRENCH CUISINE AND FOR HIS BOLD USE OF LOCAL PRODUCTS.
—By Stéphane Le Duc
This search for perfection traces directly back to his apprenticeship with great French chefs. That proved a challenging but indispensable school for someone who, after an internship at the tender age of 14 in his native city of La Rochelle, committed himself fully to learning this demanding trade. He discovered the world of gourmet food at the Palais de Biarritz hotel under France's Meilleur Ouvrier chef Jean-Marie Gautier and then the Coutanceau family. Finally, he continued his training in the group of grand master Alain Ducasse for five years. At one of the master's bistros, Aux Lyonnais, he had a harsh initiation into the demands of the trade with the person he refers to as his spiritual father, Frédéric Thévenet. "He was crazy! He was impulsive but always fair. It was very mentally demanding, but all for my good. I learned to never give up and maintain total devotion to our chef's calling. I owe my thoroughness and discipline to him." After this time with Ducasse, the thirst for adventure and new challenges brought him to Quebec City, first as sous-chef and finally as chef, at just 24 years of age. Jean-Louis Souman, general manager of the Auberge Saint-Antoine, who has seen several gifted people blossom under his guidance, appreciated the young man's team spirit, tenacity and especially his potential. He considers Louis Pacquelin a chef to watch, surely one of the most gifted of his generation.
This team spirit and sense of adventure emerges in a fabulous collaboration with Alexandre Faille, who spends his summers on the Price family estate on Île d'Orléans, supplying all the vegetables for the restaurant. "We have developed an approach to cooking focused more on vegetables and health. We have even introduced new products such as Charentais melon in a tip of the hat to may native region, as well as various types of eggplant, such as Béatrice, a variety I discovered when I spent my boyhood summers in Sardinia. We also pay tribute to the south of France with miniature zucchinis, miniature eggplants and baby onions for miniature stuffed vegetables. Not to mention Brittany, famous for the sweet Roscoff onion that is reminiscent of shallots, which Alexandre braids just like farmers did a hundred years ago."
Forbes Magazine's prestigious four stars confirm that Restaurant Panache is definitely on the rise, but Louis Pacquelin never loses sight of the fact that to sustain this excellence, he must always strive to improve and maintain his staff's discipline. For the moment, he simply hopes to continue doing what he loves and growing every day. And in his wildest dreams, he wants to invent a dish worthy of a Ducasse, Robuchon or Paul Bocuse. We're betting that he'll reach that goal some day!
Restaurant Panache
Auberge Saint-Antoine
10, rue Saint-Antoine Québec (QC)
www.saint-antoine.com
Photographer Hugo Hamaou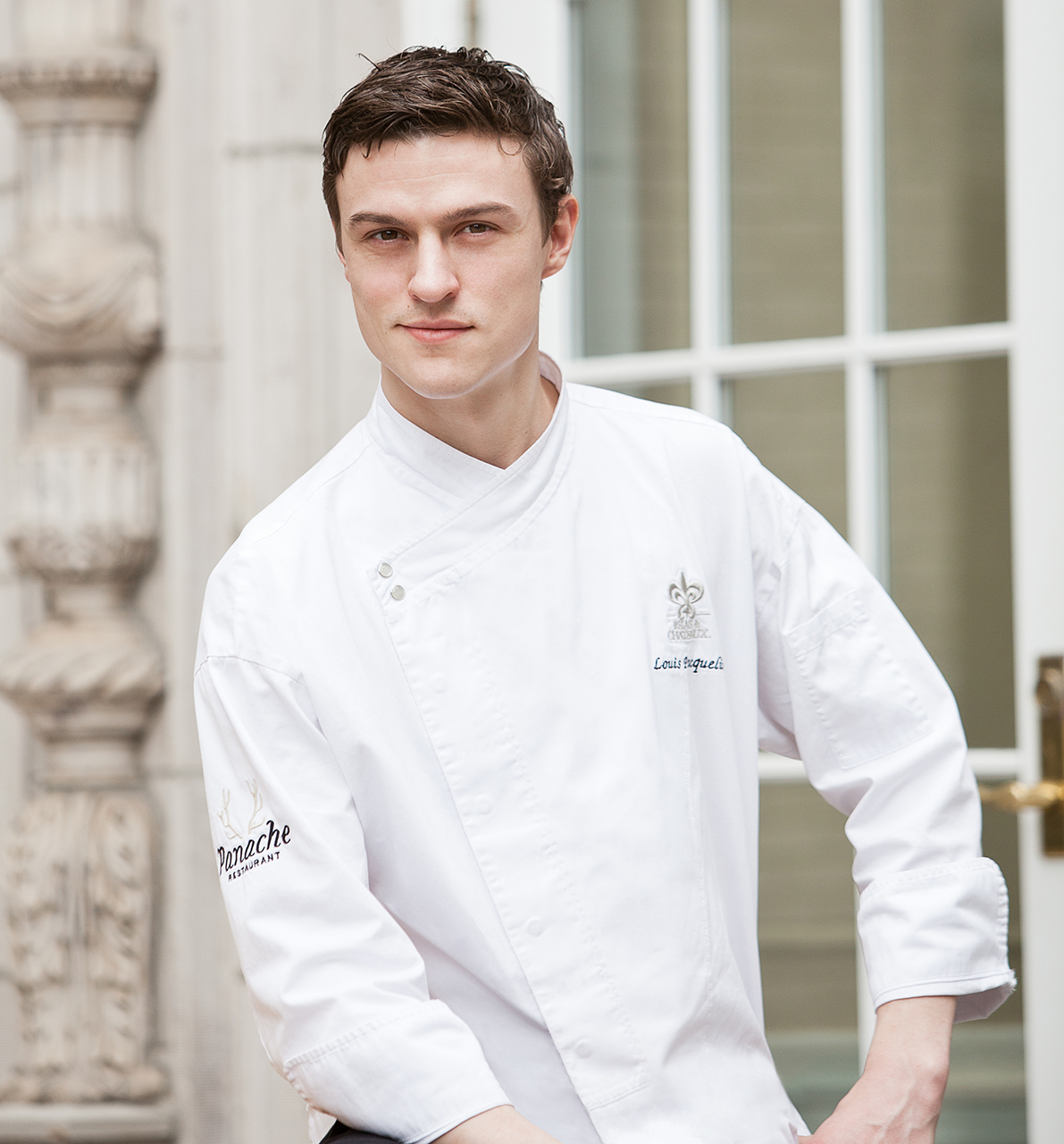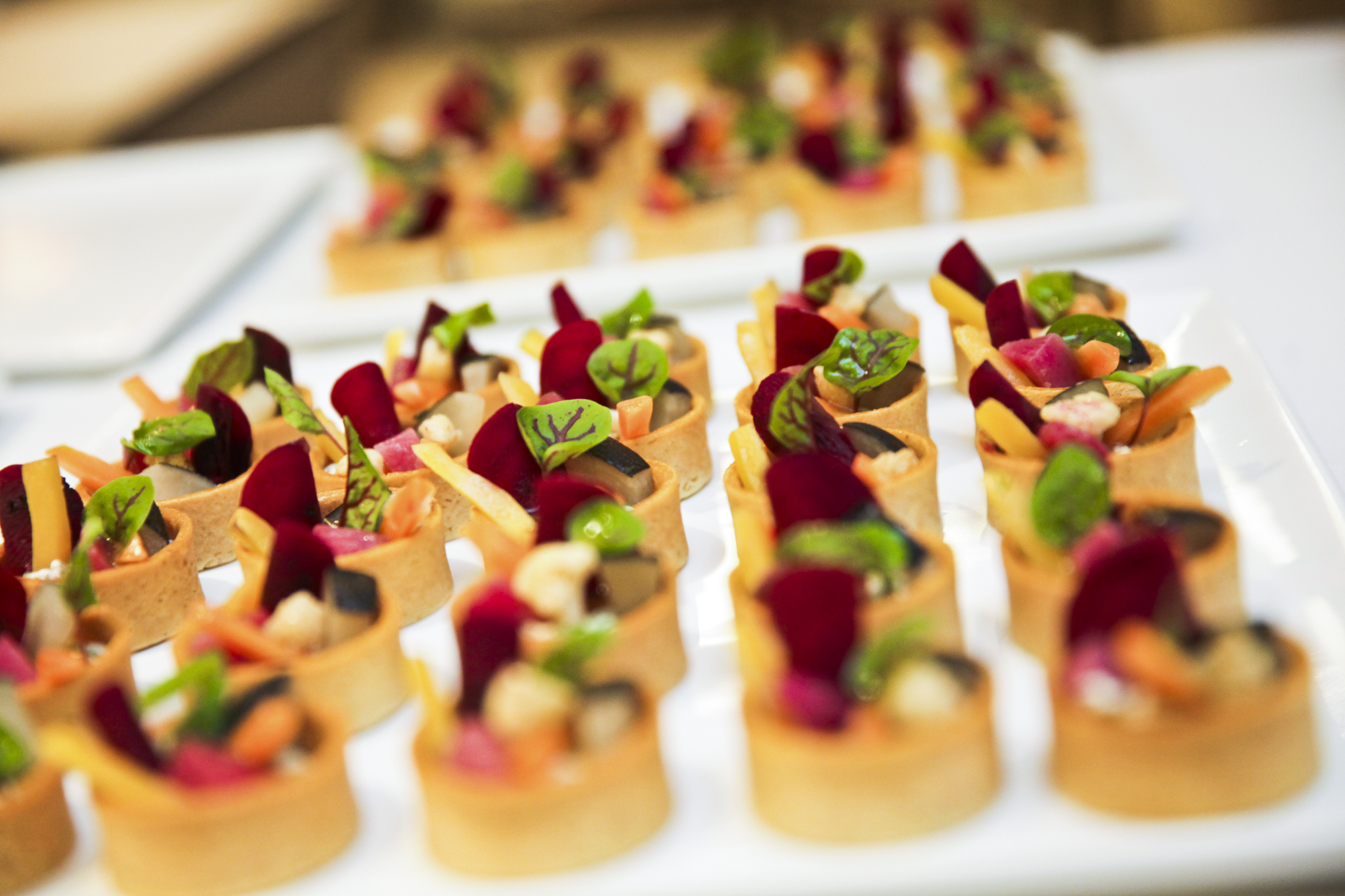 Written on: January 26, 2017