An appetite for adventure
Who would have thought that Canada, of all places, would become the hotbed of culinary talent that it is today? While regional areas have certainly developed a reputation for specializing in one type of fare or another, we are now at a point where truly exceptional food can be found across the board, coast to coast. And given our nation's diverse populace, it makes sense that such a colourful spectrum of places to eat would exist.
-By Ryan Yuh
Chefs have taken the lead to be creative, experimenting with everything from molecular gastronomy to blow-torched seafood in order to offer an experience that transcends merely satisfying the primal urge of hunger. Culinary talents, restaurateurs and mixologists have all recognized that dining out is about bringing people together. Combine that with cutting-edge menus and design-driven spaces, and you've got a recipe for success.
For those in search of such an experience, consider one of these exceptional restaurants the next time you decide to eat out.
Fogo Island Inn, Fogo island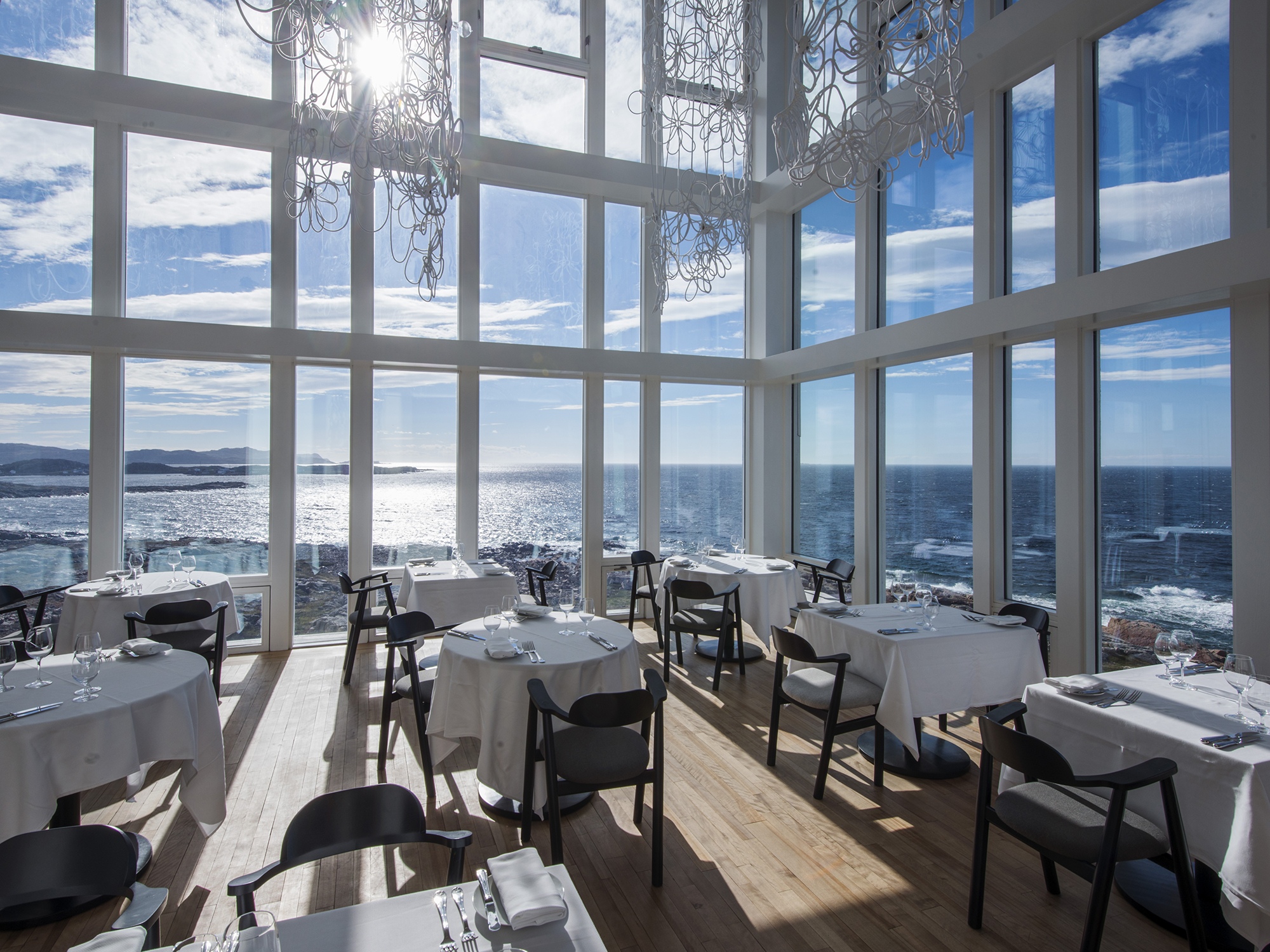 The east coast has always been known for its rich offerings of marine fare. And yet, it is a food scene that often gets overshadowed by the pageantry and showmanship of the restaurants that come and go in more metropolitan parts of the country. Thanks to the Fogo Island Inn, however, attention is being drawn back to the area, and rightly so. Located on what looks like the edge of the world lies a monolith that serves as a retreat for those in search of a sanctuary away from their hectic lives. Here, designer Todd Saunders' architectural masterpiece is set against a backdrop of Newfoundland's Iceberg Alley.
At the Fogo Island Inn, there is a strong tie to the community, as each piece of furniture and textile is harvested from its local surroundings. The food, expertly crafted by Chef Murray McDonald, is no exception. Drawing inspiration from Newfoundland's wild bounty, he offers a contemporary take on traditional outport cooking traditions. On their seasonal menu, you'll find dishes like Lobscouse (a traditional mélange of scrod, salt beef, potato and cabbage) and the snow crab and sea salt — an assemblage of wild Fogo Island crab, foraged greens, charred lemon and sea salt merengue. For those looking for different flavours, try the caribou or partridge.
Miku, Toronto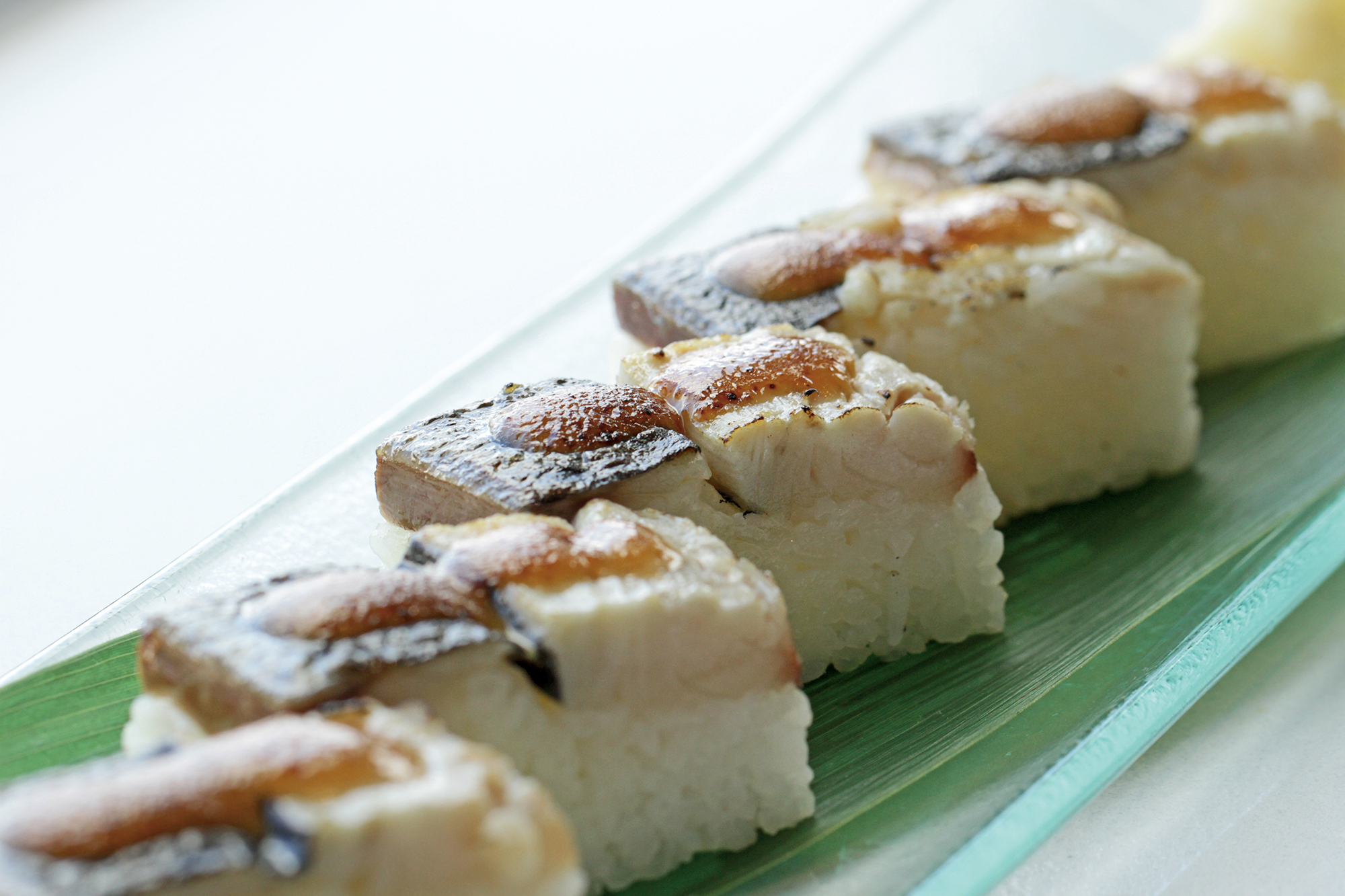 For the most part, you know what to expect from a sushi restaurant; tried and tested standards remain classics. But when it comes to Miku, Japanese cuisine is approached with creative flare, making dinner at this new outpost as much about the experience as it is about the food. Originally hailing from Vancouver, Miku is an establishment that has built a reputation as one of the best, accumulating a loyal following of hungry followers. And if there's anything Vancouver does well, it's great sushi. In particular, Miku specializes in the art of Aburi sushi, a traditional style that typically involves searing nigiri, leaving the fish part grilled and part raw. Led by Corporate Executive Chef Kazuya Matsuoka and his team of experts, a blowtorch and Japanese binchotan charcoal are used to achieve the restaurant's signature style. With the restaurant's latest location in the heart of Toronto's financial district, Miku offers an exciting alternative for business meetings and client dinners.
L'Abattoir, Vancouver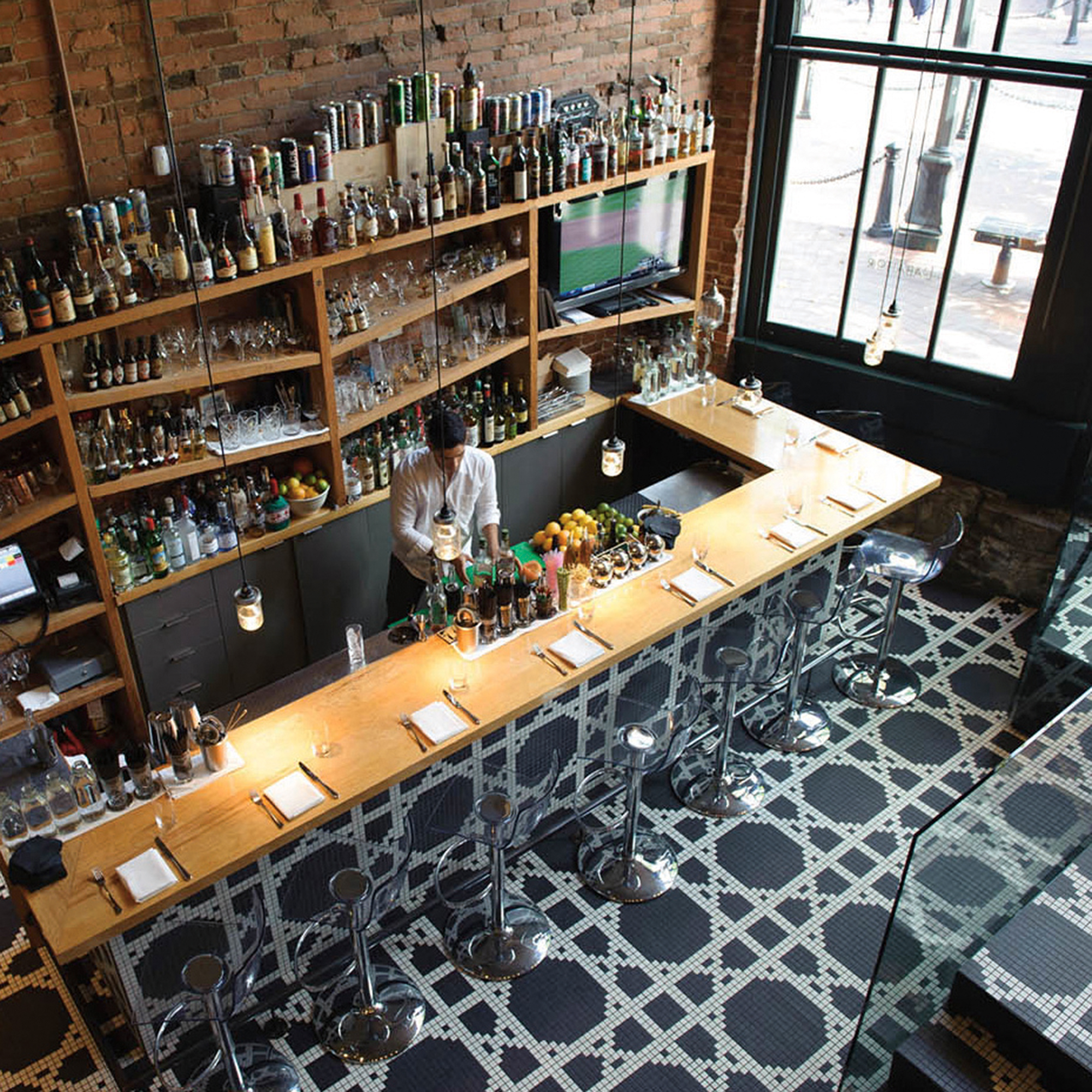 Located in the heart of Vancouver's historic Gastown district, travelers and locals alike flock to L'Abattoir. The French-influenced restaurant is housed in a beautiful 19th century building that also happened to house the city's first jail. As even the smallest details matter, the restaurant's name is a cheeky homage to its historical roots, where the building was once attached to the city's main butchery and meat packing district. Walk in and you'll be greeted by the restaurant's bar, where you can start your evening off with a selection from their fine cocktail selection before heading upstairs to indulge in the creations of chef Lee Cooper. An order (or two) of pan-fried veal sweetbreads on toast is an absolute must to wet the palate, offering up the perfect blend of crisp and tenderness with each morsel presented in sauce gribiche on toast. Because their menu is a reflection of the season, what you eat one visit may be drastically different than the next. However, L'Abattoir is consistent in their dedication to quality and molecular flair derived from their coastal surroundings. Try the duck breast roasted on the bone or the grilled heritage pork loin presented with a bright injection of emulsified salsa verde. Be sure to check out the private dining facility, a stunning 1,200 square feet merging the venue's architectural past with contemporary design elements.
Written on: January 26, 2017