ADAM LEVINE x YSL
Born and raised in Los Angeles, CA, he started his musical career while still attending Brentwood High School; the front man and primary songwriter of a band which would later become the award-winning, chart-topping legends: Maroon 5.
Frequently lighting up our screens, he is a coach on the three-time Emmy Award winning NBC hit series, The Voice, and has also appeared in Family Guy; 30 Rock and American Horror Story. Charismatic, endearing and enthusiastic, he's the guy you'd want as your brother, your wing-man, who looks like he'd be fun to hang out with, because guess what, he is.
Unapologetically real, always true to himself, his authentic All-American rockstar style is unaffected by trends but always on-point. Unafraid to try something new, whether it's bleached blonde hair with dark roots or jet black all-over, and with tattoos pretty much everywhere, his natural good looks convey an attitude that's cool yet uncontrived. YSL Beauty is proud to welcome on board the supremely talented recording artist, actor, and presenter Adam Levine.
A multifaceted modern man, he is the embodiment of Y, the latest masculine fragrance launch by YSL. Adam will enrich the universe of Y, inspiring others with his sense of accomplishment, and bringing his considerable creativity, infectious sense of humour and catchy personality to a wide audience in the USA and around the world. With his own Instagram fan-base of over 10 million followers, Adam will engage a stylish, music-loving audience, his popular appeal ensuring a wide-reaching public and social presence.
A perfect pairing for Y's innovative spirit & creative style, the fragrance is rooted in that same sense of freedom that Adam personifies. "I'm psyched to be collaborating with YSL Beauty, a brand which has always appealed to me for its standout style and groundbreaking imagery. As a musician, I relate to the raw passion and strong sense of individuality of YSL; and being a part of the story of Y is exciting to me – it is not the story of one man, but of a whole creative generation. I'm excited to develop our relationship and see where it will lead." Adam Levine "Adam Levine is the perfect fir for the brand and what our new fragrance Y represents. A star of the music world, a familiar face on our screens, a true talent, he brings a new dimension to YSL Beauty." – Alexandre Choueiri, President, International Designer Collections, L'Oréal USA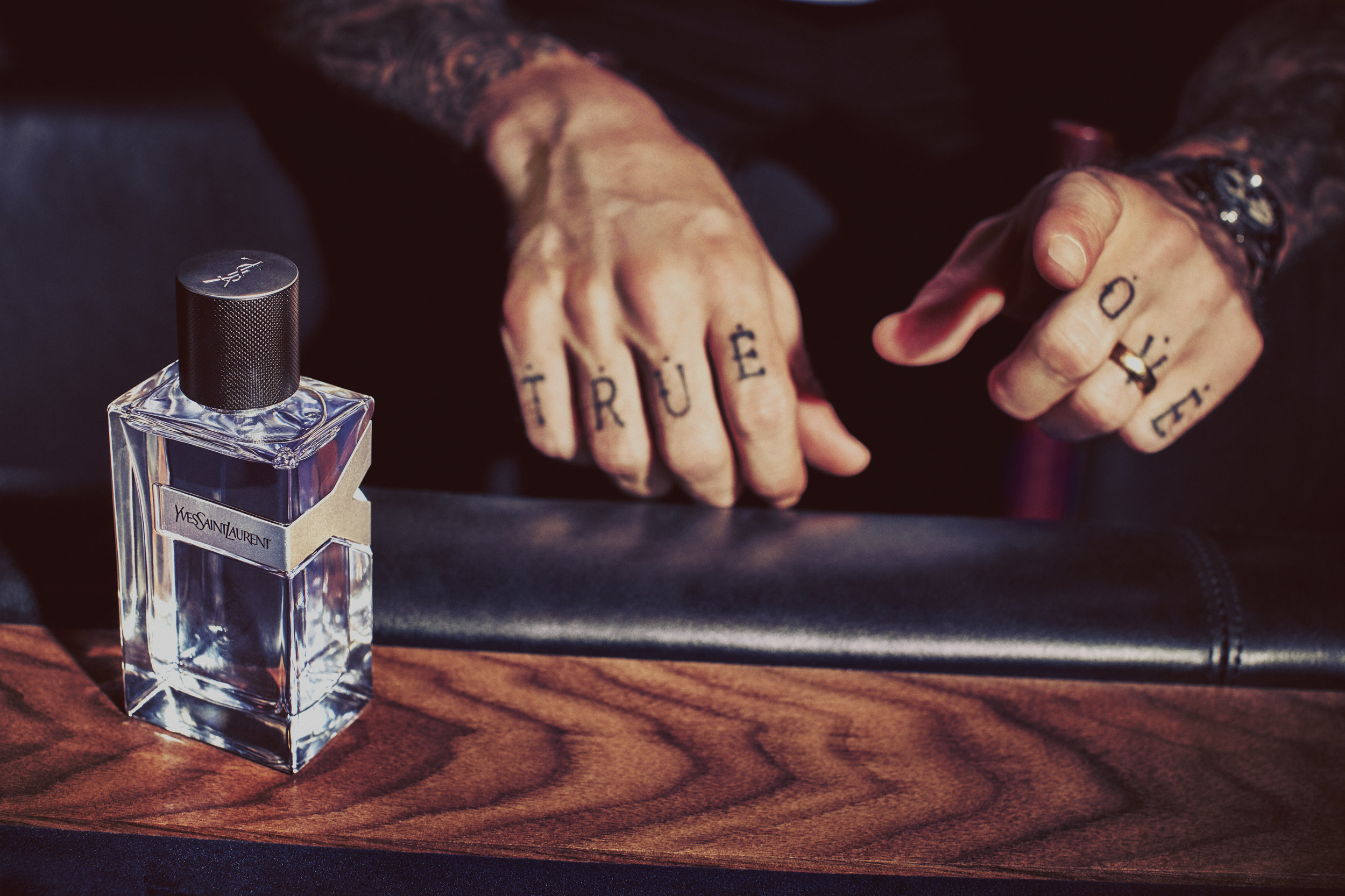 Written on: October 30, 2017