Modernist Beverly Hills house

Studio William Hefner, based in Los Angeles, was seemingly inspired by Californian modernism when designing this house overlooking Beverly Hills for an art collector.
The studio was asked to design the building in Beverly Hills' Trousdale Estate, as the client's search for a modern yet mid-century home that could house his artwork was unsuccessful.
The one-floor residence was built around an open-plan living space with a dining area arranged behind the hall. There are wings on either side, with the bedrooms located in one and a kitchen-cum-dining room located in the other.
The house's striking features remind ones found in the mid-20th century homes. Architects designed strong horizontal lines by extending the roofs slightly — some are leveled, others are placed on sleek columns.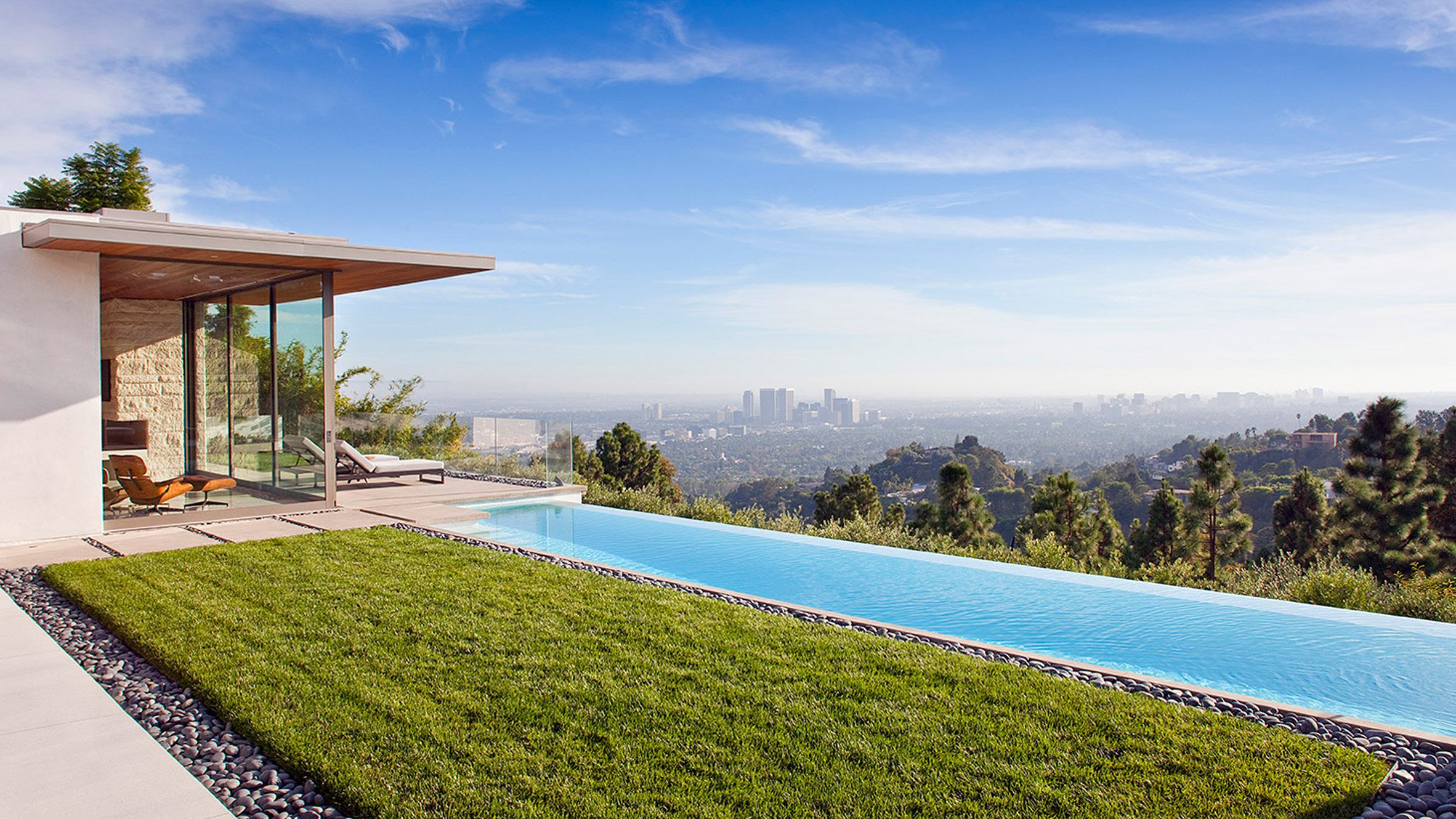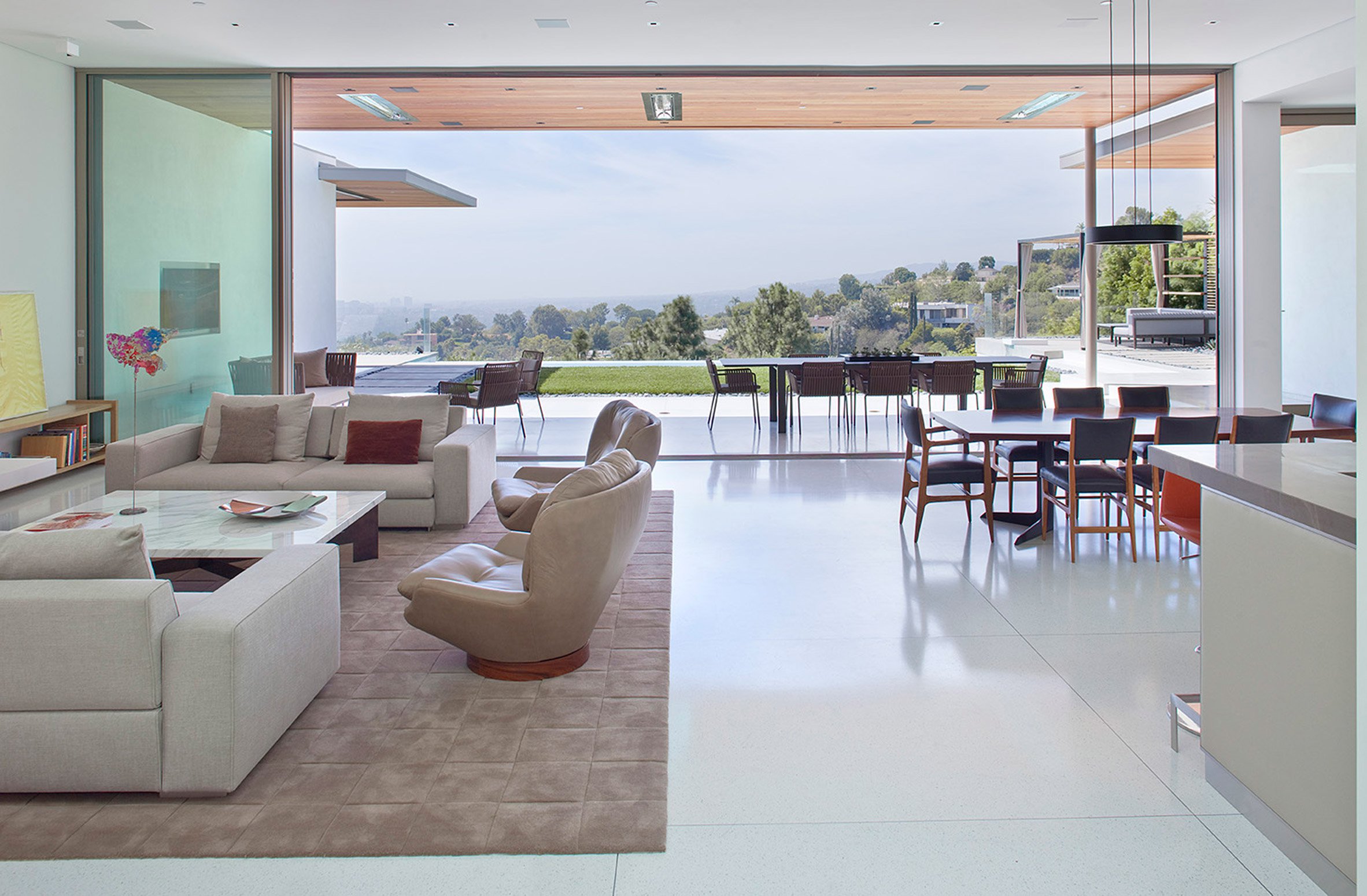 Written on: July 28, 2017