ADRIANNE HO NEVER REALLY SET OUT TO BE A MODEL. IT WAS A CHANCE MOMENT; A PHOTOGRAPHER FRIEND NEEDED A FILL IN FOR A NO-SHOW ON SET AND SHE HAPPILY OBLIGED. SHE'S SINCE MADE A NAME FOR HERSELF, STARRING IN BEAUTY CAMPAIGNS FOR L'OREAL AND MAC COSMETICS AND PLAYING MUSE TO NIKE AND STUSSY. USING FASHION AS THE GATEWAY TO FITNESS, THE 5'9" POWERHOUSE SET HER MIND ON AWAKENING THE INNER ATHLETE IN ALL OF US, THROUGH HER LIFESTYLE BRAND AND BLOG SWEAT THE STYLE AND ITS ACTIVE WEAR COLLECTION SWEAT CREW. WE SAT DOWN WITH IT GIRL AND CHAMPION OF HEALTH AND WELLNESS ADRIANNE HO TO GET HER BEST TIPS FOR STAYING STYLISH WHILE KEEPING FIT.
– By Anna Cipollone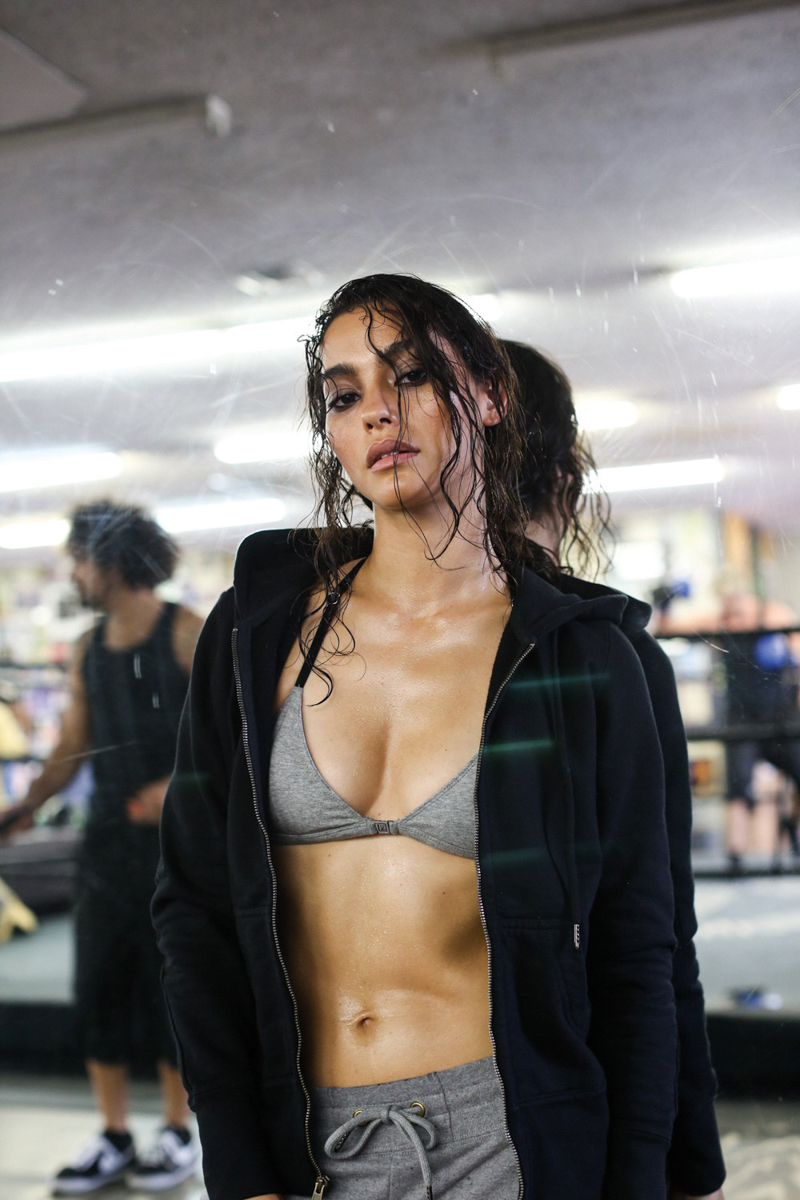 When Adrianne Ho first started modelling, the self-proclaimed foodie underwent a complete lifestyle shift. Her candor is refreshing and she laughs as she describes the process of giving up a diet full of processed foods: "I wasn't really in shape at all when I started, and for the first few years, it was a struggle for me because I was really addicted to sugar!" Raised in Toronto by a French mother and a Chinese father, Ho's intention is to motivate and make healthy living accessible to everyone. She does this by sharing her own story, as well as her growing pool of knowledge, on her website Sweat the Style, which she launched in 2013.
"I've learned a lot over the process of getting a grasp on my own health and wellness," says Ho. "I wanted Sweat the Style to have a really positive impact and make health and wellness cool and aspirational." And though holistic living has hit the mainstream in North America, Ho is determined to also impact other markets like Asia where the trend is still gaining traction.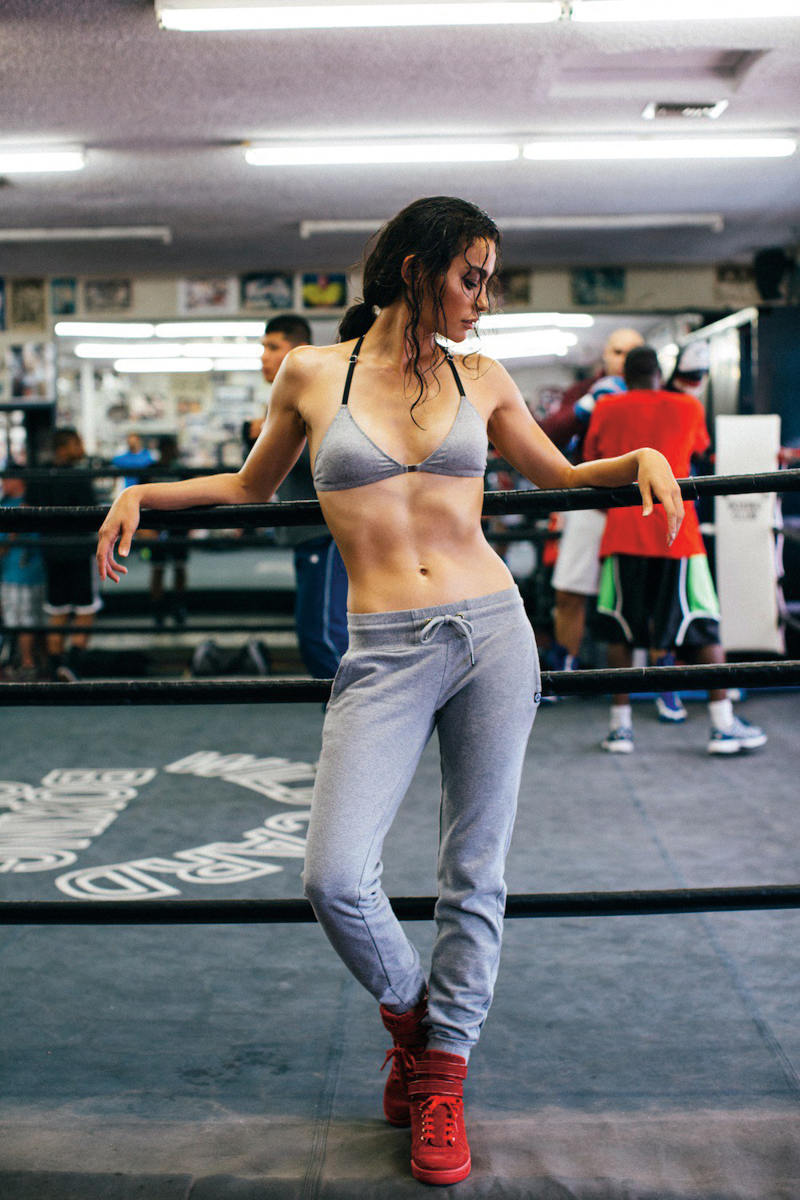 "I had to re-learn how to eat because I loved fast food and oily foods so the initial process was almost painful," she says, "I had to cut out everything that I loved and really learn to enjoy whole foods." Going hard with a trainer twice daily and making simple swaps in her diet was tough, but the gains were undeniable. "All of a sudden my skin was perfect," she says enthusiastically. "I had so much energy and I was in a better mood and my sleep patterns were better and it was fully from exercising and eating clean and releasing all these toxins that were in my body."
Making fitness fashionable has helped Ho launch a series of collaborations as a designer, from partnering with Simons on her La Mer Noire swimwear collection to designing Sweat Crew with PacSun to infuse functional performance pieces with high-fashion.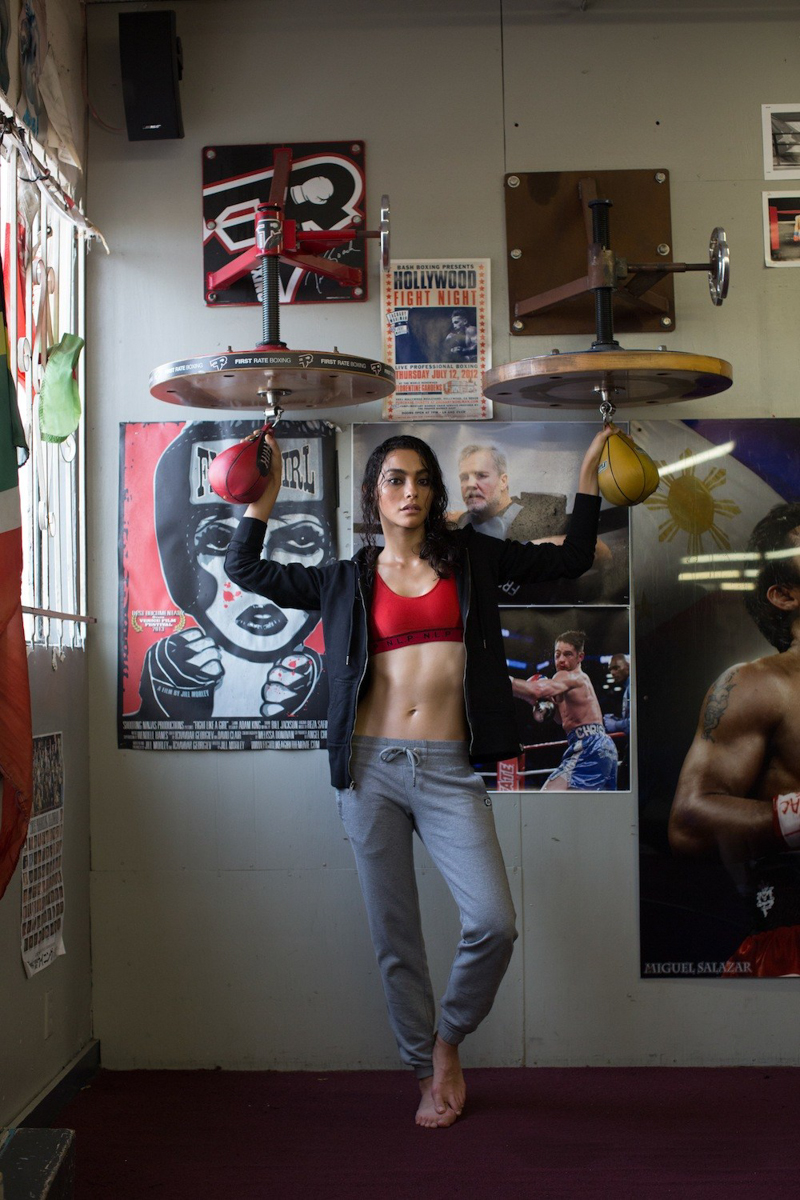 Just on the heels of her recent collaboration with NikeLab x 158 in Shanghai, the MUSE exhibition is another indication of Ho's influence as not just a style star, but as a wellness idol as well. Directed by Jake Davis, MUSE takes viewers through an intimate portrayal of Ho in her essential environment using various art mediums like a bed installation, screen tests, and Polaroids.
Asked about being a muse, Ho opines: "I think it means you can inspire people in a very natural way." That's certainly true of Ho, who's conscientious of the responsibility of being a role model. "It feels very empowering – it also keeps me in check too," she says. "I try to live my life as an example." As her following continues to grow, Adrianne Ho's mission to motivate continues with a new collection from Sweat Crew set for Fall and the upcoming launch of a Sweat the Style television show. And you can be sure she'll do it all in perfect form.
For the full interview, be sure to read the DTK MEN power issue currently available.
 
Written on: July 17, 2017