Success story of Philippe 
MALOUIN
The life of this Canadian and Londoner (by adoption) designer is one synonymous with success, but this success is mostly the result of hard work and an ironclad will. Notably, he got ahead by pursuing his education in Europe, specifically at the well-known Design Academy Eindhoven in the Netherlands. His smartest decision by far was to move to London, the highly-competitive creative centre. Ten years later, his hard work has definitely paid off.
By Stéphane Le Duc
You were recently named the 2018 Designer of the Year by Wallpaper* magazine. What does it mean to win this prestigious prize?It means that people recognize us now, which is always astounding because, in my mind, we're still a little studio. One of the jury members was Jasper Morrison, my favourite designer, whom I admire a lot, and it is fantastic that he voted for us. I never would have thought, when I started, that one day he'd know that we exist. Getting chosen by a designer of his level – it's amazing. We hope that we continue to grow.
The jury expressed appreciation for your "friendly, dexterous, and hardworking demeanor," and they commended "the minimalist values which underlie [your] creations, and championing the simple mission at the core of [your] practice: to make good design that works."What does this mean to you?The term "friendly" is kind of like the reflection of my generation. I think that no one in this post-financial crisis generation thinks of themselves as better than others. We are simply happy to work and live, while doing what we love. I am very humble, especially in my work ethics. We have to keep ourselves grounded; after all, it's not like we're saving lives. This humility is important because today's context has changed a lot. There are more than five million designers today, while in the '80s, there were significantly less. There is no place in the world for egotistical and mean people. Despicable people don't interest me, and they don't belong.
"Make good design that works," is one of your philosophies, even in your earlier years. Can you expand on that?One thing is certain: if I make a chair, we have to be able to sit on it. It has to have a reason to exist. I am interested in making simple things that work, with minimal design, because design never ages well. I come from the Design Academy Eindhoven in the Netherlands, where the design process is crucial. It is hard to create new things: that's because they don't exist. We can create things that are a bit new, but never groundbreaking, unless we find a new material or such. It is by making, that inspiration comes – the myth of the designer with a pen, drawing scribbles on a paper for inspiration, is not true. We have to make millions of things before making something important.
You have used a variety of materials in your projects, from lighting, to sofas, to dressers. A good example of your versatility is this concrete pavilion you made in a Brutalist spirit – that seems to be a strong trend right now.I don't follow trends. It's a material I've always loved, especially coming from Montreal, where we get to admire buildings such as the Habitat '67, the purification mills, or even the silos in the Old Port. I could say the same about London, where concrete is omnipresent. Brutalism is part of the city. We were offered a commission for a public bench in a Swedish park, which was not a work of art to start with. The mandate was "made to last and made tough," which is the reason why I opted for concrete. When my gallery, Salon 94 in New York, saw it, they wanted to make an edition of it and sell it to Design Miami, and, finally, it was sold to some individuals. It was a great surprise.
In July, your London studio will turn ten years old. What does that represent?It represents that we are doing something right, since we are still going strong — and that I haven't had to change my style into something completely different. My biggest challenge now is to decide what we do with this business. Do we make it bigger, or do we keep it smaller, to maintain this interesting life quality? We have to decide which direction to take. This company has to stay a passion. I don't want to get tired of my job, and I don't want people to get tired of me. I hope that soon, we will get orders from Canada, because we have worked everywhere else in the world, but never in my own country… It's a dream of mine.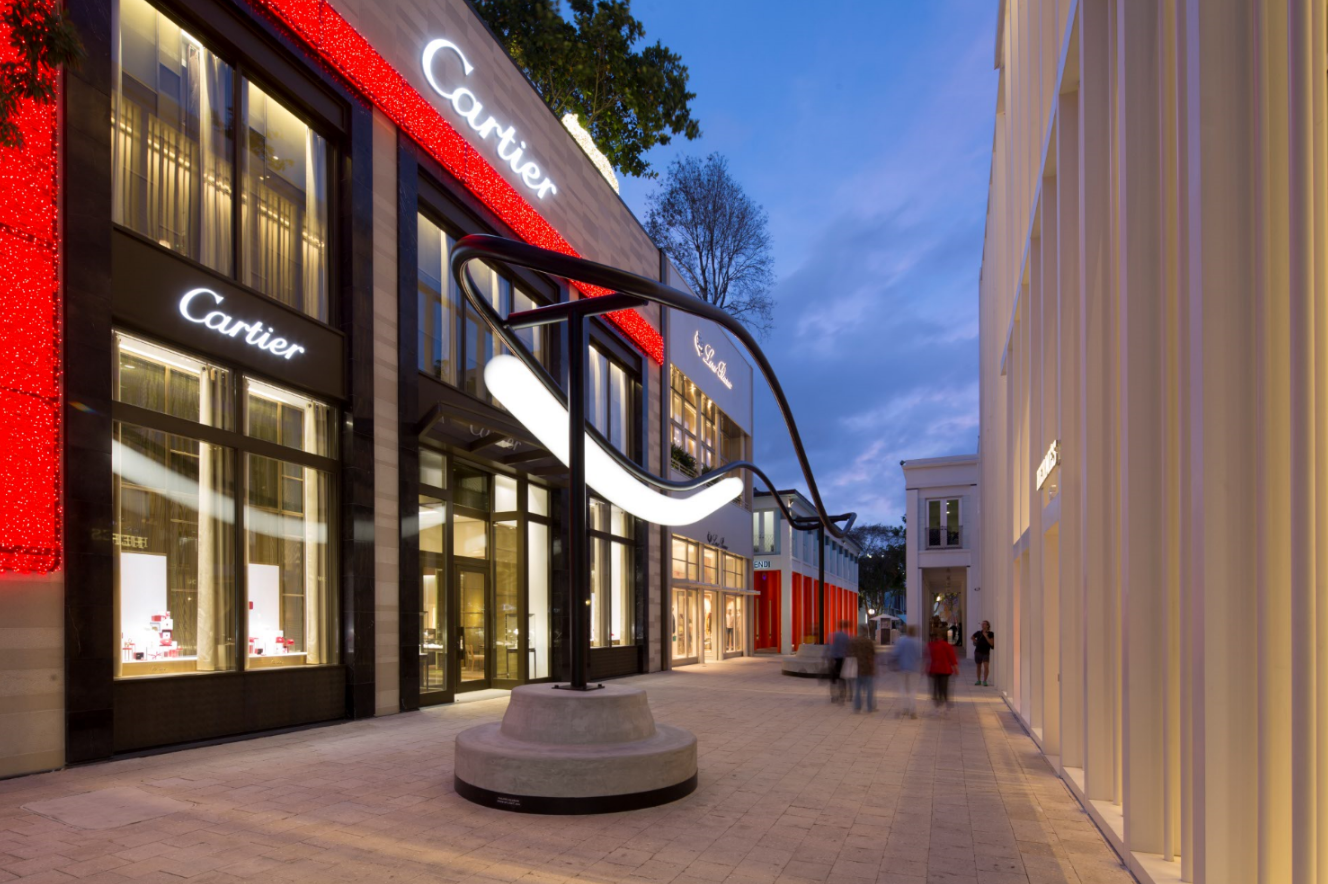 Speed of Light , Design Miami, 2016, Miami Design District, Photo by Robin Hill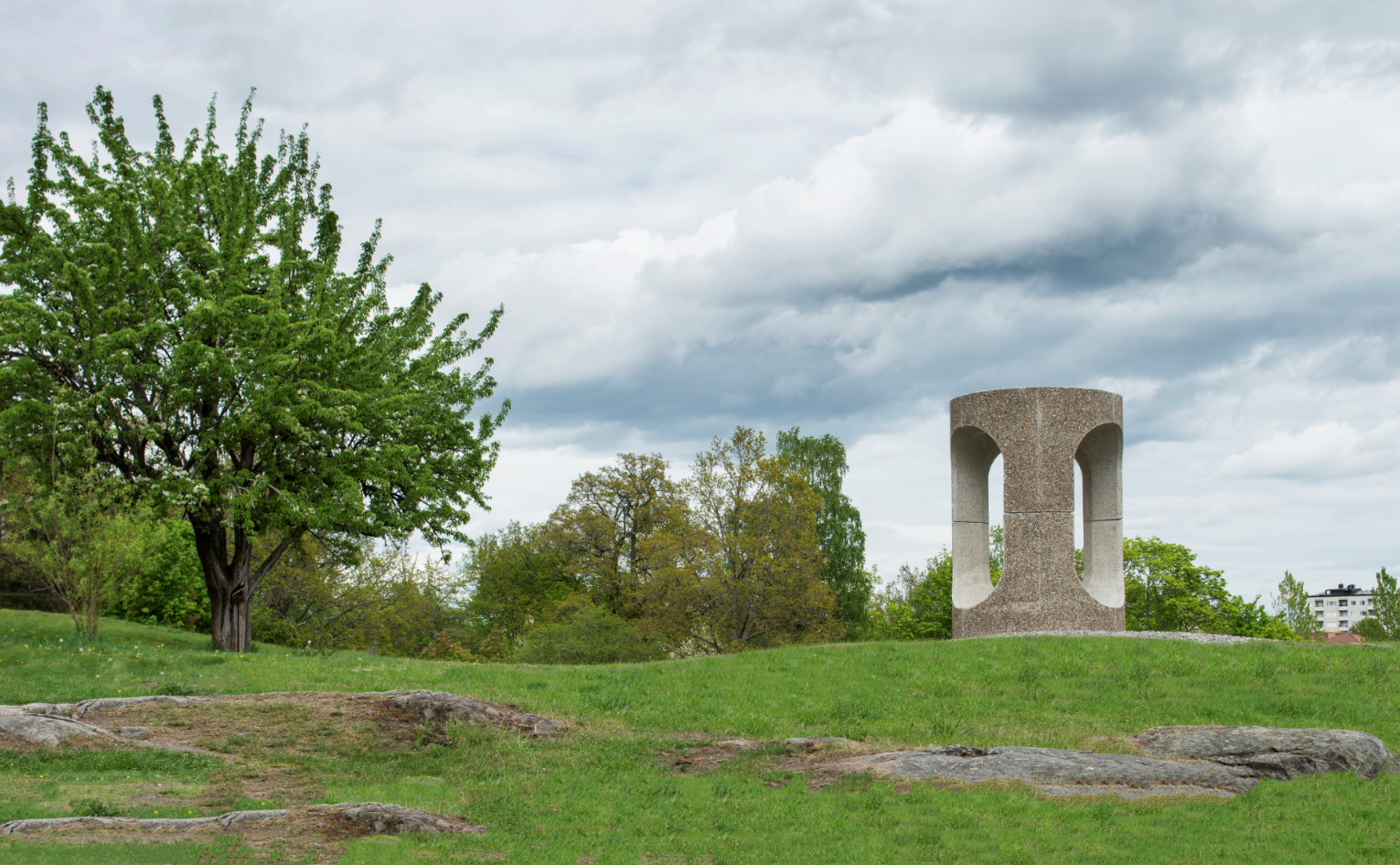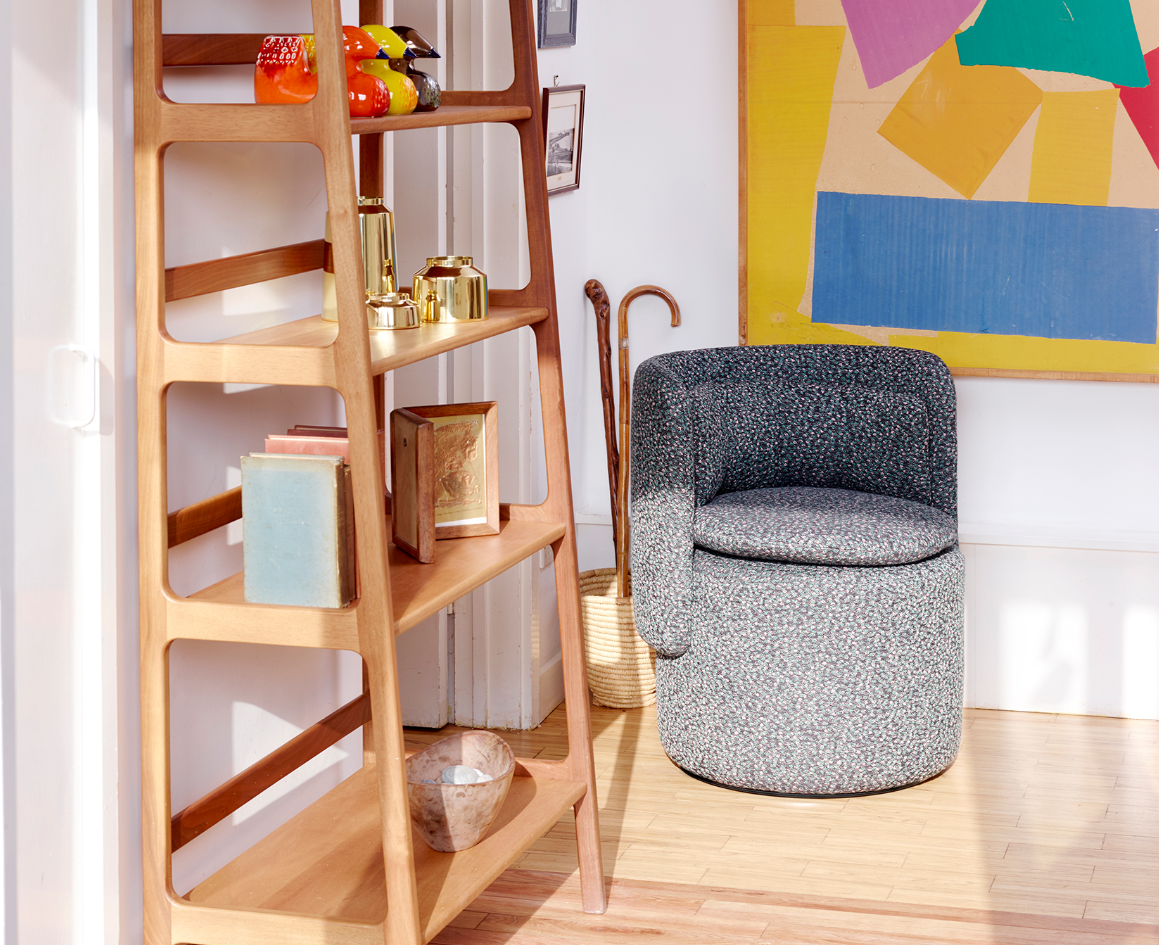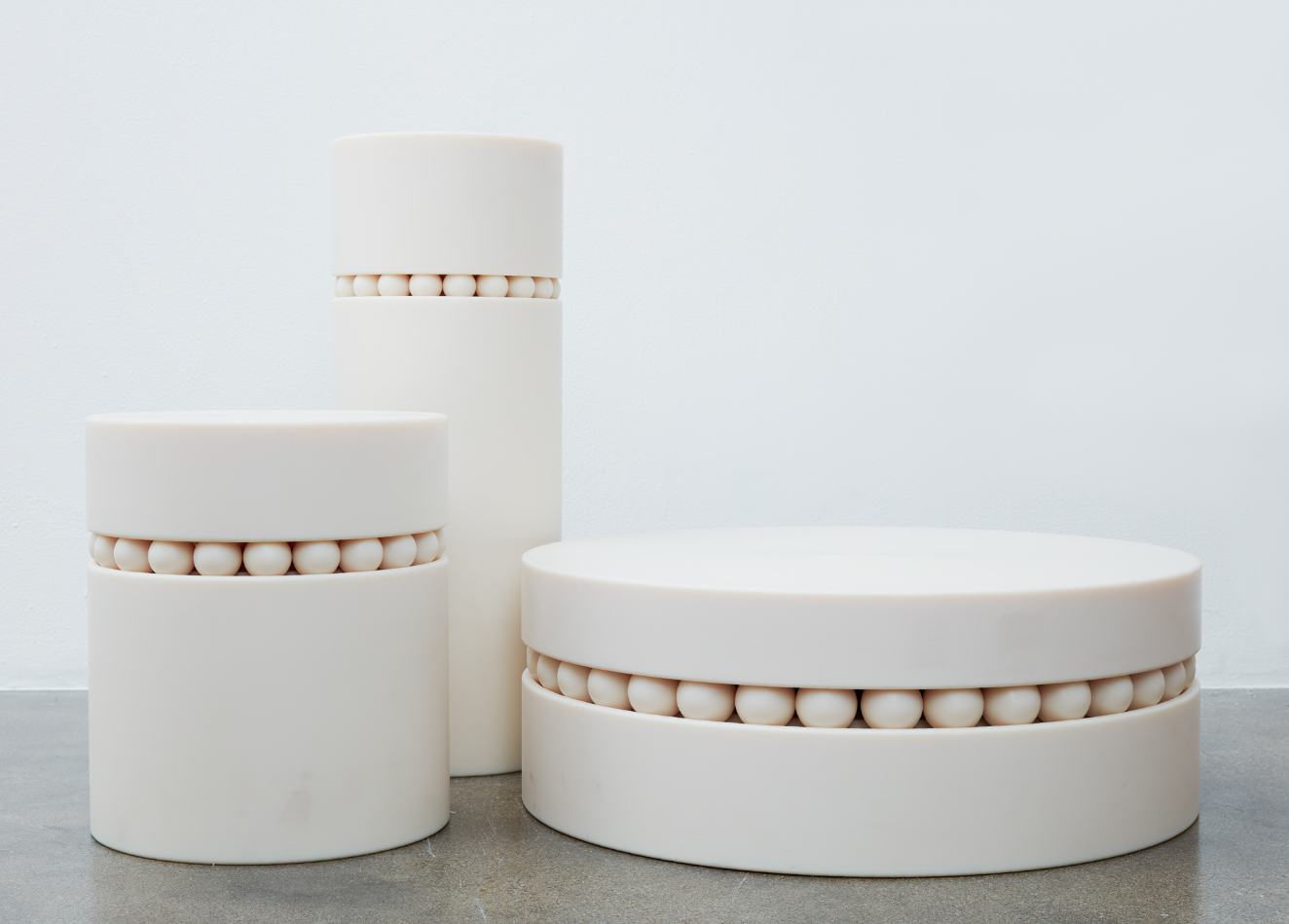 Matter Made, Arca Chandelier, Ohayo Lounge, Affordances Table
Written on: December 14, 2018