Dax DaSilva is a man  
ON A Mission
DAX DASILVA IS THE CEO OF TWO COMPANIES MAKING WAVES ACROSS THE GLOBE. LIGHTSPEED, AN INTERNATIONAL SOFTWARE PLATFORM HELPING INDEPENDENT BUSINESSES REACH NEW HEIGHTS, AND NEVER APART, A 12,000 SQUARE FOOT CULTURAL CENTRE BRIDGING THE GAP BETWEEN PEOPLE THROUGH MUSIC, FASHION, AND ART. BOTH COMPANIES HAVE A GOAL IN MIND THAT'S DEAR TO DAX DASILVA: TO HELP OTHERS REACH THE LEVEL THEY WISH TO ATTAIN.
By exploring Never Apart it seems you have a real appreciation for art. Where does this appreciation come from and what made you want to open an art gallery?I would describe it more as a cultural centre because art is [only] one piece of it. The exhibitions are ways to convey our message about unity. Never Apart means ending separation between different groups, and between us and nature. There's a social mission with Never Apart. I think that artists and creatives have something to say. Never Apart is a fresh platform that allows art, film, music, all these cultural mediums, to create a positive social change and unity as well. And that's the mission of the cultural centre.
Where does your drive for social justice and environmental protection come from? Does it come from your upbringing or living in a multicultural place such as Canada?Canada is a great example that diversity can be a great strength, and I think the trick is to find unity in it. Through our programming, we deepen the empathy that people have for one another. People are raised differently and they do come from different cultures. I know, personally, I've learned so much about other types of people and the places they come from, and the perspectives they have. If we really want to be able to work together in a unified way, we can't just give lip service to unity, we have to actually get to know people across all of our rich diversity, and that's what the project is at its core. Using the medium of culture is an interesting way to go about it because everybody can be moved by culture, whether it's film or music or art. I think these are common things that can touch anybody, no matter their belief system, in a very powerful way.
You founded Lightspeed in 2005. How would you describe the business' journey since then?We started with four people in a studio apartment in 2005. Today we are 600 people in 7 cities, with our headquarters in Montreal [and] 40,000 customers in 100 countries. So the business has expanded quite a lot in twelve years. Lightspeed has also gone through five major evolutions. We've seen retail change a lot in these last twelve years, and we see the blending of e-commerce, the cloud, internationalization, and we've added restaurants to our offerings as well. The nature of small business has really transformed over the life of the company and the company has managed to evolve at every turn. It's been an exciting ride.
There have been many changes in the retail industry since you launched Lightspeed. Do you predict any major changes in the near future?There's a major change that's going on right now which is Omnichannel. Lightspeed's mission is to make Omnichannel accessible to the independent retailers. Omnichannel is the blending of e-commerce and in-store so that the customer has a strong, connected brand experience: mobile, in-store and online. A lot of the online brands are opening stores, and a lot of stores are opening online presences, and what you need is a single view of your customer so that you can personalize the customer's experience whether they're in a store, online, or accessing your brand through mobile. I think the successful retailers of tomorrow will do a fantastic job of blending the in-store and online experience into one cohesive brand message.
Do you think emerging independent retailers should focus their energy more on e-commerce, or are the brick and mortar physical locations still more important?You need both. You'll notice that most online brands are opening physical locations. The reason is: with free shipping and free returns, it's very difficult to have a profitable online-only presence. That's why a lot of online brands are opening locations. Whether they're showrooms, experience centres, or service centres, or places where people can do returns and can buy multiple items when they do the return. [The customer] does not have to pay for shipping and [they] can be immersed in the brand. The stores really have been reinvented. There's a new purpose for the in-store experience, and the online experience allows you to be 24/7 with your customer. So they really complement each other. And then of course you have mobile and you have social media, so all these things connect together to create real conversations and real relations with the customers.
What are the most important qualities an entrepreneur should have in order to be successful?I think perseverance is a top quality. When you're [running] an independent business, there are a lot of challenges and a lot of victories, all in one day. Sometimes the challenges outweigh the good things and that's just part of growth. You need to be able to have dedication, resolve, and resilience. All that's wrapped up in perseverance and ultimately having faith in your vision.
Whether it's bringing awareness to marginalized communities through Never Apart or helping independent retailers maximize profits via Lightspeed, Dax Dasilva's mission resonates within the culture of both ventures. Since its inception, Never Apart has collaborated with 300 artists, and continues to help break down barriers that exist between people, embracing the differences that shape our society. This year, his software company celebrates its twelve year anniversary, and as the company continues to gain new clients at a rapid pace, Lightspeed shows no signs of slowing down.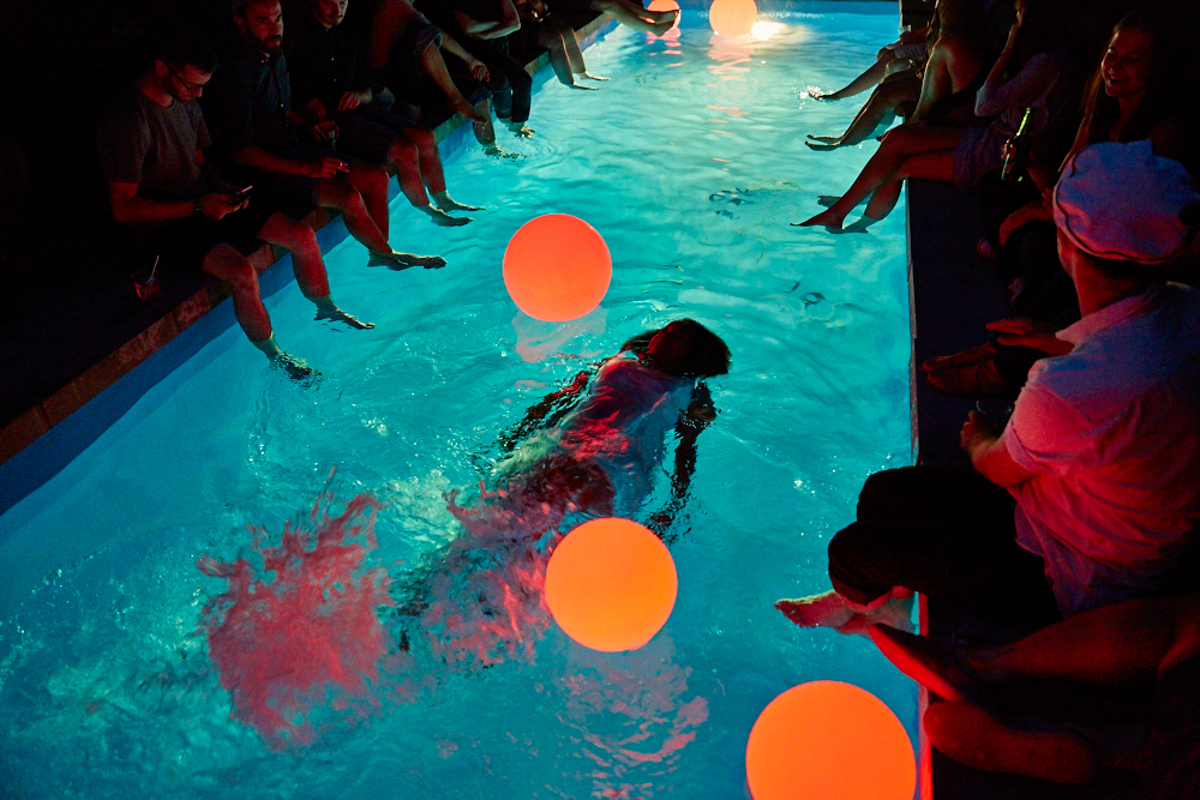 Written on: July 10, 2018