Meet Miss Universe
CANADA
CROWNED MISS UNIVERSE CANADA 2018, MARTA STEPIEN DISHES TO DTK MEN ABOUT IMMIGRATING TO CANADA, PLANS FOR THE FUTURE, BEING ADMIRED BY GIRLS ACROSS OUR NATION, AND CHALLENGING NEGATIVITY TO PURSUE HER DREAMS.
—By Jason Gorber
You were born in Warsaw, Poland and moved to Windsor, Ontario. What do you recall of the move? I have quite vivid memories of the experience. My family and I immigrated from Poland when I was five years old, first to Toronto, and then Windsor. At the time, I didn't fully understand how far we were moving, but I remember being concerned that [it] would be too far for my grandmother to make me breakfast every morning. My parents sent me off to school immediately, and I was bullied relentlessly because I didn't speak a word of English. I missed "home" a lot after we got to Canada. Quickly enough, I picked up the language, made new friends, and discovered poutine! I fell in love with my new home country.
What did you dream of being when you grew up?As a kid, I listened to a lot of music. My parents got me CDs, hoping it would help me learn the English language and help with pronunciation. It helped, and to this day, I'm convinced that it's the reason I don't have an accent… I wanted to be a singer when I was growing up. The best part? I can't sing to save my life.
How did you begin modelling at the age of 14? Was it something that you were always interested in?One of my mom's friends suggested I should try it when I was 13… I felt like it was a shot in the dark, but I did my research and sent my digitals to a few reputable agencies in Toronto. I was over the moon when I got a positive response. Within a few days, I was off to Toronto for my first test shoot. Within a couple weeks, I booked my first magazine editorial, and, a month later, I was leaving for Paris!
Modelling is a demanding career – can you share with us one thing that you had to overcome during your prime modelling years?Modelling is time demanding, often travelling nonstop for months at a time. The majority of my teens and early 20s were spent living out of a suitcase. I loved being able to experience different cultures, meet new people, and see new places, but I definitely battelled homesickness. As incredible as seeing the world was, the downside was that I missed out on family Christmas holidays, birthdays, and a "normal" high school experience. Regardless, I wouldn't change a thing. I come from a low-income family, so had it not been for my modelling career, I probably wouldn't have had the opportunity to experience as many beautiful places as I have.
Who do you consider one of the most positively influential people in your life and why?My mother. To this day, I'm still convinced she's superwoman. After my family immigrated to Canada, within a few short months, my father left. She had no family in Canada, absolutely no money, and no knowledge of the English language. She worked 3-4 jobs at a time to provide for us and to make ends meet. I don't know how she managed, but, despite her situation, she still gave me the most incredible childhood. I think her determination and perseverance is something we can all learn from.
Today, you are studying biomedical engineering technology – can you explain why you chose to pursue such studies? What shifted your attention in this academic direction? I actually come from a family of engineers, so it's a career path that was always in the back of my mind. I'm a huge nerd, so anything involving calculus or C++ gets me excited!
 You've mentioned you wish eventually to work to improve robotic prosthesis in order to improve the quality of life for patients, particularly children – can you explain why this is an area you've focused on specifically?It is important for me to focus my efforts and talents to better the lives of people. My talents lie in technology. Robotics is an area that excites me because what we thought was impossible just a few short years ago, is extremely possible today. I want to be able to work towards making this kind of technology readily available to everyone regardless of financial status.
What and how do you hope to impact young women looking up to you with the title of Miss Universe Canada?I want to show young women that you can be a mosaic of different talents, and that you don't have to only pursue one thing. Many people told me that pursuing post-secondary education and modelling at the same time "won't work" because it was "too much" I challenged that. I knew I had the work ethic and determination to do both, and that's exactly what I did. On top of it, while I was working on those two, I had an opportunity to pursue pageantry, which I welcomed with open arms. If you are willing to put in the hard work, long hours, and sometimes even tears, you can really achieve whatever you want in your life.
When you have free time, what is your favourite pastime?I really love working in my garden. I'm also very artistically inclined. I play guitar, too. I'm a huge classic rock fan, so you can usually hear me strumming something by Pink Floyd or Queen. I also enjoy being active, either by running, swimming, or weight training. One of my favourite things since winning the title has been the privilege to make a difference with charities in my city. I've been fortunate enough to work with several organizations in Windsor. Together, we have been able to do things like inspire young women to pursue careers in STEM, raise money for the hospice, and raise awareness for mental health.
Can you picture where you will be in life in the next five years?In the next five years, I want to be successful in my biomedical engineering career. I want to work a job that doesn't feel like work, and that betters people's lives with technology. I want to have the opportunity to do this on a much larger scale, and hopefully impact people globally. Career aside, I'm hoping to start my own organization that will aim to spark an interest in the field of engineering and technology for young girls. Growing up in a low-income family, oftentimes certain equipment was financially out of my reach for me. I'm hoping this organization will be able to connect young girls who may be in similar positions with learning resources, technology, and equipment to explore possible future career paths, allowing them to connect and develop a lifelong love for the engineering and technology fields.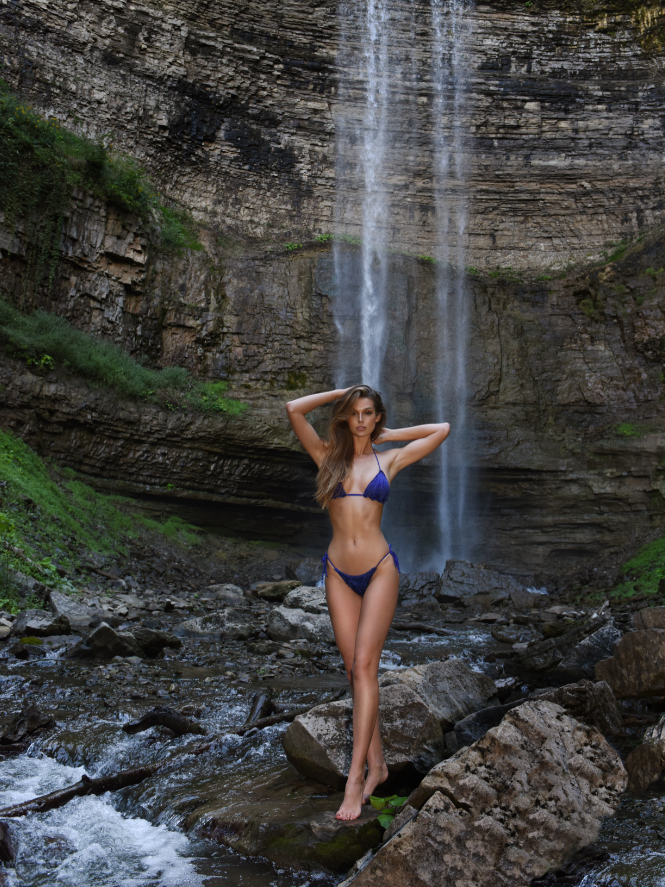 Photographer Photographer Erwin Loewen
Written on: September 19, 2019