How to be an art collector

"When it comes to collecting, it's passion over profit. A recent survey of art collectors reveals that they are motivated by an appreciation for beauty, and a desire to follow their passions and nurture artists. Profit is rarely a driving factor."
By Marla Wasser
Whether buying online, visiting galleries, or sitting in the auction room, collectors are passionate about art. The 2017 UBS Investor Watch "For the love of art" analyzed what motivates art collectors to acquire art. The survey revealed that 57% of wealthy investors collected for passion, while only 13% collected for profit. The survey also noted that when acquiring a work of art, collectors were driven by an appreciation of beautiful artworks (71%) and their passion for expanding their collections (54%).
Alongside love and passion, there are strong social motivations for collecting and owning art. Interests driving the collector include: collecting as an extension of personal identity, aesthetic pleasure, intellectual discovery, status, power, and access to an elite community. In fact, collecting blue-chip contemporary art has become so important in today's social order that inspiring emotions of shock, awe, and envy are now part of the regular drama we have seen in the auction houses' trophy sales.
The global art market gathered steam in 2017, ably assisted by the surging stock market and newly fueled collector confidence. Its ability to adapt to fluctuating financial and economic environments has played a key role in establishing art and collectibles as competitive alternative investments to financial markets.
Supporting this growth phenomenon, in 2017 several world auction records were shattered as passions ran high. Leonardo da Vinci's Salvator Mundi(c. 1500) sold for $450 million USD at Christie's November Post-War and Contemporary Art Evening Sale – the most expensive work of art ever sold at auction. As arguably the single greatest moment in auction history, Prince Bader bin Abdullah bin Mohammed bin Farhan al-Saud was identified as the buyer and acquired the masterpiece to be the star attraction in the Louvre Abu Dhabi and the billion-dollar Saadiyat Island cultural project.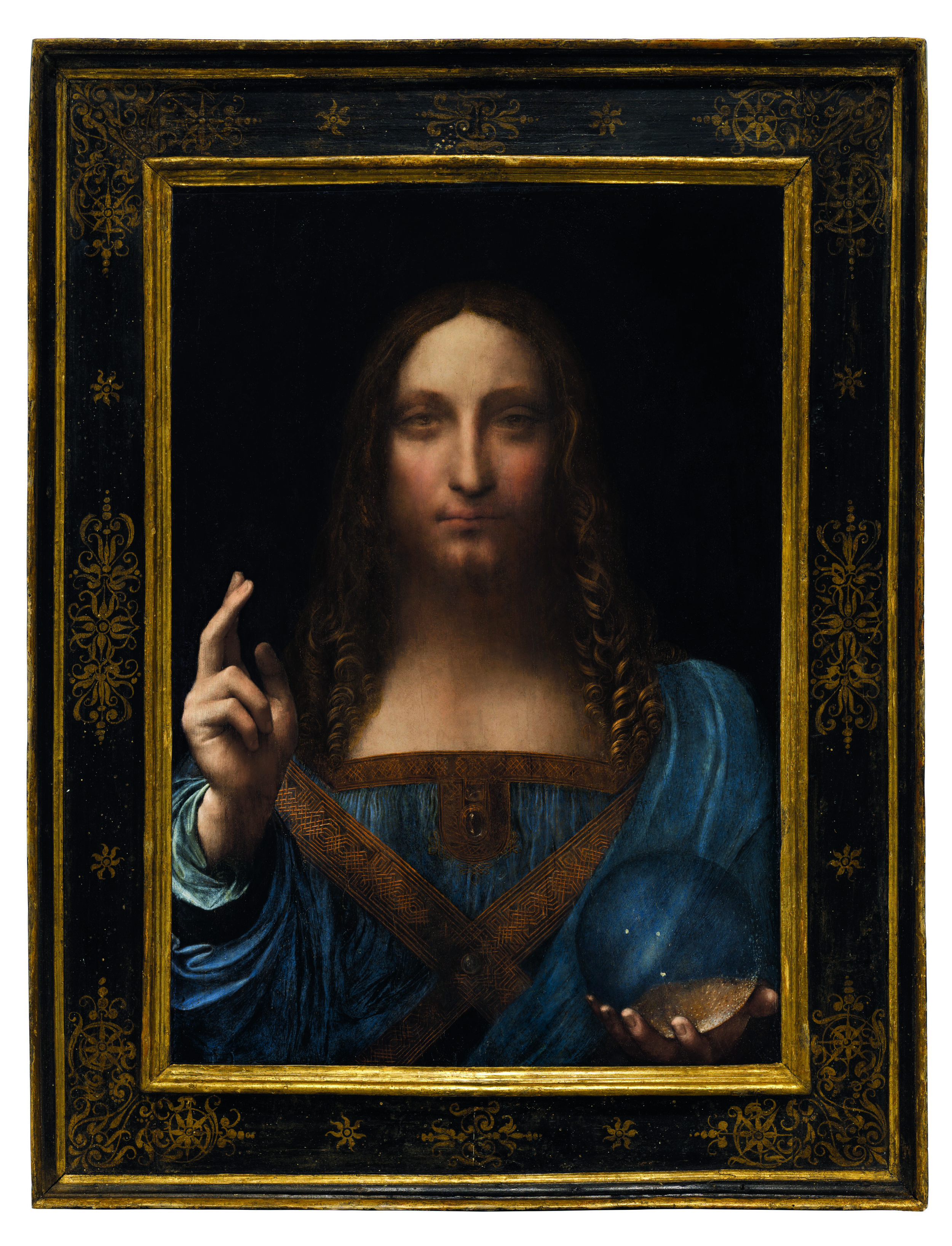 Leonardo da Vinci, Salvator Mundi (c.1500). Courtesy of CHRISTIE'S IMAGES LTD. 2018.
At another record-shattering auction in 2017, Jean-Michel Basquiat's UNTITLED (1982), sold for $110.5 million USD at Sotheby's May Contemporary Art Evening Sale. The sale is the highest price paid for a contemporary work ever at auction. The painting was acquired by the passionate Japanese collector Yusaku Maezawa, founder of the Contemporary Art Foundation and Japan's largest online fashion mall, Zozotown. Maezawa shared after the sale, "When I first encountered this painting, I was struck with so much excitement and gratitude for my love of art. I want to share that experience with as many people as possible."
These supernova sales were major contributors to the significant sales percentage growth for the leading global auction houses. In 2017, Christie's annual auction sales totaled $5.9 billion USD, up 34% from 2016. Sotheby's auction sales reached $4.7 billion USD, up 15% from 2016, and Phillips auction sales totaled $625.4 million USD, up 28% from the previous year. Global art sales for 2017 were broken down with the private market sales at $33.7 billion USD and auction sales at $28.5 billion USD (The Art Market 2018). The forecast for the art market in 2018 is trending strong, based on solid London, UK February auction sale results.
With all growth industries, there is the constant threat of falling behind, and maximizing opportunity is always at the forefront of staying ahead of the competition, and competition is clearly fierce between these three dominant auction houses. Historically, art is sold under their business models through highly trained and knowledgeable art specialists who work with huge Rolodexes in both locating art trophies to sell and then locating the perfect collector to entice. As the global art world sales machine now extends to multiple platforms, the need for new business technology is vital.
The internet has undoubtedly become a game changer in the world of art, both in terms of information access and the development of sophisticated user-friendly research tools. Emerging in the last two decades, online sales are one of the fastest areas of growth in the art market. Online sales totaled $5.4 billion USD in 2017 – an increase of 45% from 2016 and estimated at 8% share of overall art sales (The Art Market 2018).
These global online art-buying platforms were created with the sole purpose of bringing art lovers and art professionals together. They have democratized international collecting by making a broad range of global artists and artworks accessible for every level of collector. Some of the most popular online platforms include: Artsy, Artspace, Artnet, Paddle8, and Invaluable.
As significant as the growth of the online art buying platforms has been over the last 20 years, the newest technologies to be making an impact in the art world are Artificial Intelligence (AI) and blockchain. The art market is continuously looking for more efficient ways to make informed decisions and address concerns about transparency within art transactions. The prevailing challenge for collectors and the development of the industry is its unregulated nature and issues around sourcing and finding reliable art-related knowledge. Technology is playing a key role in overcoming these hurdles. While data is used to analyze art-buying trends, online sales have proven most successful in the mid to lower end of the market, where transactions happen below $5,000 USD. Art-tech companies using AI and blockchain are looking to change that trend. By building new digital business models and creative solutions that increase trust and transparency, art-tech startups are transforming the industry.
Thread Genius, an AI startup, was recently purchased by Sotheby's, who in the last three years has shown industry leadership in embracing emerging tech. The Thread Genius algorithms can identify similar artworks by using image recognition technology and analyzing digital images online, allowing auction houses to access a new pool of potential buyers on a digital platform.
Blockchain also presents unique opportunities for innovation in the art market, promoting the healthy development of the art trading industry through the power of technology. At its core, blockchain is a decentralized, tamperproof, and transparent ledger that is progressively being supported by the art finance industry, auction houses, art professionals, and artists. This creative application allows arts professionals to do their jobs more effectively and efficiently by guaranteeing authenticity, provenance, and copyright, while enhancing their clients' collecting experience.
Being passionate is being invested. Collecting with a deep sense of passion requires a hunger for knowledge, and the global art industry understands it needs to fuel that growth. Technology is changing the landscape of collecting not only for the collector, but also the artist, the auction house, the advisor, the gallery, and art lovers everywhere. One can't monetize passion, but one can step into the incredibly exciting world of art to become immersed in an environment reflective of the varying tastes, philosophies, and interests as an emotional, social, and intellectual engagement. The sum of which can lead to a continued passionate and profitable art market for all.
About the author
Marla Wasser is President and Chief Creative Officer of Pursuits Inc., an internationally focused art advisory and curatorial firm based in Toronto. Sharing art market expertise, Marla has been featured on BNN, in Dress to Kill Magazine, Bay Street Bull, and the most recent global publication – Design Scapes. Marla believes that the intersections between art, technology, fashion, and design create an incredible stage of opportunity and conversation.
Written on: July 10, 2018